We are a full-service law firm committed to providing remarkable representation and personalized, cost-effective legal services to each of our clients.
Personal Injury Lawyers in Arlington, TX
Practice Areas
Why Brandy Austin Law Firm, PLLC is the Right Choice
Life after an accident can come with many hurdles. Healing after an injury and taking care of the financial strain that comes with it can become overwhelming. When you are looking for legal services from a personal injury lawyer that you can rely on, you can turn to the team at Brandy Austin Law Firm, PLLC. We can answer all of your questions regarding damages, which parties we will pursue, and the legal strategies that will be used so you can have the strongest case. We are committed to treating your unique case with care.
Diverse Practice Experience 
As lawyers who specialize in personal injury, we have a diverse background that covers many areas. The types of personal injury cases that we work on include motorcycle accidents, truck accidents, slip and fall accidents, and others. In addition to personal injury cases, our lawyers are also skilled in family law, business law, bankruptcy, and many more. We have a variety of case experience helping clients with their complex and urgent legal needs. 
Our team has been presented with numerous awards that highlight the quality of our services. When you are looking for the best lawyer to represent you, you want to hire one whose experience aligns with your particular legal matter. With our extensive experience, you can depend on us to deliver the positive results that you are looking for.
Your Voice Matters
What sets us apart is our focus on our clients. When you work with us, we make sure that your voice is heard every step of the way. If you have any questions about case updates or need an explanation about your rights, we can provide you with in-depth information. Clients who come to us can expect a comfortable and relaxed environment so they can feel free to discuss their needs and concerns. 
Understanding and navigating the legal system can be confusing and stressful. As a law firm, we want to ensure we are always providing our support. Through our client-centered approach, we can provide a better client experience to make you feel comfortable and heard.
Advanced Legal Technology
We want our services to be as efficient as possible, so we utilize the latest tools to keep our legal technology current. Electronic records help us to better streamline our workflow and organize our data. Our clients can conveniently access their case file online through the case management system Clio. Everything is stored in one location so you can find the information you need.  
Commitment to Your Case
Choosing a lawyer is not a simple process. You are trusting a professional to handle your case and become an advocate of your rights. After you have done the research, you want to be assured that you are hiring a lawyer who will deliver the outcome you are looking for. When you are dealing with a legal matter, you need to be assured that your rights are protected and that you have a fierce advocate who will go above and beyond for you.
To arrange a consultation, contact our office today so you can receive the quality legal help you deserve.
Trustworthy & Caring Lawyers
Meet The Team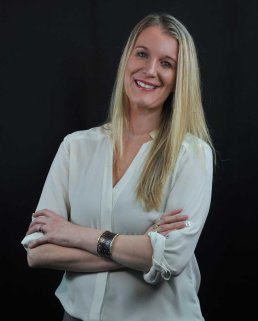 Brandy M. Austin
Brandy M. Austin
Managing Attorney
As founder and managing attorney of Brandy Austin Law Firm, PLLC, Brandy Austin has worked hard to build an innovative law firm that caters to the legal needs of each client, provides professional growth opportunities for each team member, and gives back to the community. She strives to create a diverse team of legal professionals that provides innovative, high-quality, and cost-effective legal services to the everyday person and small business. Brandy frequently represents the underdog against big businesses and insurance companies. She also represents small businesses and business owners who are taken advantage of or who often give more than they receive. As a business owner herself, she shares a special connection and understanding with small business owners and their families.
Brandy Austin manages all the business, financial, marketing, and administrative aspects of the firm. She also supervises client accounts and each department's case assignments and assists in more complex matters. Committed to the success of happy employees and a positive work-life balance, Brandy has created an inclusive team culture that celebrates individuality and promotes diversity.
Brandy Austin focuses her personal legal practice on multiple types of litigation, including personal injury, business disputes, probate, and contested family law. Brandy has tried multiple cases to verdict and is the lead member of the firm trial team.
Educated clients is one of the founding principles of the firm. Brandy Austin strives to simplify the legal process, automate the routine office tasks, and streamline the typical case process. One way Brandy educates her clients is by hosting a weekly Facebook and YouTube Live show – Disclosure: Live with Brandy Austin Law. Each episode is dedicated to a legal topic or question that may be in the news or that may be a frequent question or topic presented by clients. The show generally begins with a fun segment and local news headline segment before diving into the topic of the week. The show focuses on educating people on Texas law and the rights of its citizens, and even those who are not citizens.
Brandy is involved in the community and instills this principle into the firm culture. Each department and all members of the firm have the opportunity and are encouraged to become active members of the local community, as well as non-profit organizations that directly support the local community.
Born and raised in the small-town Salisbury, North Carolina, Brandy Austin is the first college graduate of her family. Neither of her parents graduated from college and she defied the odds to attain a high level of education. Following law school, she worked on medical malpractice and medical device cases, initially, on behalf of insurance companies. Soon after, Brandy transitioned to representing insured drivers of a non-standard insurance company. This position lacked the client interaction Brandy needed. She also married and became a mom during this time. Work-life balance become the highest priority after having her first child.
Realizing the need for a firm that creates, even encourages, a family-friendly environment, along with a place legal professionals could find value in the day to day work within the field of law, Brandy Austin started her own firm May of 2013. She worked only part-time in the beginning and only had a total initial investment of $300, which was the firm's business registration fee with the state of Texas. The first year, with only a small number of clients, Brandy continually reinvested in herself and the firm to help it grow. The next few years were a building period. As with most businesses, some decisions were effective and helpful, some failed miserably. Creating a team of people with a shared vision and excitement for each day is a difficult task. People change, lives change. Brandy has worked diligently to find a group of people committed to providing quality, ethical legal services to a diverse community. The goal of the organization is to share differing views in an environment supportive enough to analyze them in a legal context and apply those ideas with the community and the profession of law.
Her life is a testament to what you can achieve through hard work, perseverance, determination, and resilience. She has an entrepreneurial drive that constantly moves her forward in the face of obstacles.
Notable Accomplishments
Rising Star, Super Lawyers 2015-2018
Fort Worth Magazine 2015-2018
Top 10 Attorney Award Under 40, National Academy Of Personal Injury Attorneys
AVVO Top Attorney Award
Top Attorney, Ft. Worth Magazine 2015-2016
10 Best Client Satisfaction, American Institute of Legal Counsel
Fellows of the Texas Bar Foundation
Associate Fellow, Litigation Counsel of America
Reversal of existing law: Terry Revell v. Morrison Supply Company, LLC, No. 02-15-00195-CV
Judgment awarded for over $1,000,000 for dog bite injuries
Bar Admissions
Texas, 2008
U.S. District Court Northern District of Texas, 2013
U.S. District Court Eastern District of Texas, 2014
U.S. District Court Southern District of Texas, 2014
Education
Baylor University School of Law, Waco, Texas
J.D. – 2008
Honors: Dean's List
Honors: Chair of the Alumni Committee for Phi Alpha Delta
Honors: Finalist of Naman Howell Smith and Lee Interscholastic Client Counseling Competition
Honors: Coach of National Client Counseling Team
Honors: High A; Family Rights Litigation
Honors: Participant in Strasburger & Price Moot Court Competition
East Carolina University, Greenville, North Carolina
B.A. magna cum laude – 2005
Honors: Dean's List, Chancellor's List
Honors: First Generation College Graduate
Honors: Recipient of Carlton-Troutman Scholarship for Political Science
Honors: Attorney General of the East Carolina University Judicial Board
Honors: Scholar for Council on Legal Education Opportunity
Honors: Treasurer of Phi Alpha Delta
Honors: Member of Gamma Beta Phi
Honors: National Society of Collegiate Scholars
Honors: Member of East Carolina Honors Organization
Honors: Chancellor's List
Honors: Top 10% of Graduating Class
Major: English & Political Science
Published Works
Quarterly Family Law Newsletter, April, 2009
Cemetery of Roses, Nonfiction, Rebel: 47., 2005
Uneaten Birthday Cake, Fiction, Rebel: 47., 2005
At the End of the Dirt Road, Original play performed at Emerge Art Gallery, 2005
Professional Associations and Memberships
Tarrant County Trial Lawyers, President-Elect
Tarrant County Bar Association
Trial Law Institute
Diversity Law Institute
Arlington Chamber of Commerce
Professionals Serving Seniors
Tarrant County Probate Bar Association
Arlington Bar Association
BNI, Lake Arlington
Ancillary Businesses
Claire Fecteau
2021 Summer Law Clerk
I grew up in the beautiful state of Colorado in a little suburb of Denver called Littleton. Littleton is located about 25 minutes from Denver and is approximately 35 minutes from the mountains. Naturally, I developed a love for camping and the outdoors at a very young age. For my first job, I was lucky enough to work as a lifeguard at a marina. What that really meant was that I got to spend my summers enjoying nature, paddle boarding, kayaking, and patrolling a lake via jet ski. As far as summer jobs go, I don't think it gets much better than that.
In high school I was involved in many different activities. I was on the cheer team all four years, played lacrosse one year, and tennis for three years. I was the captain of both my cheer and tennis teams my senior year. In addition to athletics, I was involved in theater, student council, several clubs, and volunteered to help with the Senior Citizen's Prom put on by the school each year. I am at my best when I am busy, I believe there is too much to learn and experience to sit still for too long.
I loved growing up in Colorado, but when it came time for me to decide where to go to college, I wanted to experience something new. I attended the University of Alabama (Roll Tide!!) and earned my Bachelor of the Arts in English with a minor in Business in December of 2019. English has always been my favorite subject. I was never a big fan of math or science so when I got to college and realized I would never have to take a class in either subject again, I was overjoyed. Historical fiction is one of my favorite genres so, I specialized in British literature and loved every minute of getting to indulge my inner Jane Austin nerd. During college I was involved in many different activities. From being involved in my sorority, Kappa Alpha Theta, to serving as the Director of Community Events for Beat Auburn Beat Hunger, an on-campus food drive and competition with our rival school Auburn, I was always busy. However, I was never so busy that I had to miss an Alabama football game when they played at home. There is truly nothing like the energy in Bryant-Denny Stadium when the Tide is winning. Prior to attending school in Alabama, I had never spent time in south beyond an occasional cheerleading tournament in high school. Though the heat and humidity took some getting used to, I instantly fell in love with the kindness and generosity of the southern people.
The first two years of college I was not really sure what I wanted to do. Law was always in the back of my mind, but it was not until I took a course on the legal environment of business during my junior year that I decided to go to law school. That decision was strengthened by the summer I spent volunteering as a legal assistant at Colorado Legal Services. I worked in the Family Law division and got to see first- hand the positive impact a lawyer can make in a person's life. That really inspired me and further cemented in my head that law was the right path for me. As if there had not already been enough signs that I should pursue a legal career, that same summer I was selected to serve on the jury of a murder trial. I have always been a big fan of the show Law and Order, and while real trials are not quite as dramatic as the ones on television, I was shocked to see that there were many similarities. Being able to get a behind the scenes look at several different types of law was the final push I needed to sign up for and take the LSAT.
Flash forward a year and a half, and I have completed my first year at Texas A&M University School of Law. It was a very challenging year between the pandemic, moving to a new state, and the usual rigors of law school, but I have never been more confident in my decision to pursue a career in law. I am still unsure of what kind of law I want to practice, but I am looking forward to learning about all the different practice areas that the Brandy Austin Law Firm offers. In addition to my work at the firm, I will be working as a Research Assistant over the summer.
Outside of school I enjoy watching Netflix, baking, and traveling. I am a sucker for a modern Jane Austin adaptation, romantic comedies, Hallmark movies, and cheesy sitcoms. I also enjoy reality television and true crime documentaries. One of my favorite things to do is to cook for all my friends and host Bachelor viewing parties during the season. Cooking and baking have always been passions of mine. I love learning how to make new things and trying different decorating techniques. As much as I love watching movies and baking, traveling is my absolute favorite thing to do. I have been blessed to be able to travel to nearly all of the states and several different places in Europe and I hope to explore even more of the world very soon. My favorite place that I have been is Paris, France. I have always been fascinated with the French culture. I took French classes all through high school and college, but nothing compares to the magic of actually being in Paris. The next places I hope to travel to internationally are Greece, Scotland, Ireland, and Italy. As far as traveling in the US, I hope to visit the Northeast in the fall to see all the beautiful foliage. I have loved getting to explore the Dallas-Fort Worth area the past year and look forward to exploring even more now that things are beginning to reopen.
Emily Garza
2021 Law Clerk
Howdy!
My name is Emily Garza, and I am a rising 2L at Texas A&M University School of Law. I am originally from League City, Texas, which is between Houston and Galveston. Most of my family still lives in that area. But due to the busy schedule of law school, I am not able to go home and visit my family as often as I would like. While I do not have any pets with me in Fort Worth, I do have a have an orange tabby cat named Pumpkin and a white terrier named Jax back home. My dad is a pharmacist, my mom and stepmom are both teachers, and my younger brother is studying Accounting at the University of Houston, so I will be the first lawyer in my family.
Because both of my parents were Aggies, I decided at a young age that Texas A&M was the school for me. I graduated in May of 2020 from Texas A&M with a BA in Political Science and a Minor in Communications. Due to the pandemic, I was not able to have a commencement ceremony, so I technically graduated in my family's living room. That experience was both odd and sweet at the same time. My favorite part about being an Aggie is the so-called Aggie Family. I have been stopped many times in the grocery store because a fellow Aggie noticed my Aggie Ring, and it always leads to a good story.
During my time in undergrad, I was a part of a student organization called Slide. Slide is a sophomore leadership organization geared toward promoting mental health and sexual assault awareness on Texas A&M's campus. For my senior year of college, I served as Slide's Mental Health Executive. In that position, I lead a team of 5 directors, and together we worked with a group of 20 sophomores. Our biggest responsibility as the mental health committee was to put on an event called "Mental Health Week." For each day of Mental Health Week, we would organize an event related to mental health awareness. Some examples of events include: a mental health resources panel, a raffle fundraiser, and an open mic night. Unfortunately, however, we were not able to put on Mental Health Week due to the pandemic. In addition to Mental Health Week, we also worked closely with the National Alliance on Mental Illness (NAMI) through fundraising and attending mental health related trainings. One of my favorite events with NAMI was a 5K where Slide was able to raise over $3,000 for the NAMI chapter in Brazos Valley.
In my free time I like to cook. When I first left for college, my dad made me a cookbook of all our family recipes, and I am still trying to cook through all of them. Right now, my favorite meal to cook is carne asada. I also like to bake things like pies, cookies, muffins, and cakes. Growing up my grandma would bake cookies when it rains, and I find myself falling into that same habit. However, I have yet to master her oatmeal raisin cookie recipe so that is a work in progress. In addition to cooking, I also enjoy watching TV shows and movies, spending time with my friends, and going on walks.
I have a deep appreciation for live theatre. When I was in the second grade, my mom took me to see Wicked when it came to Houston. Seeing that performance made me fall in love with the stage, and it is one of my favorite musicals to this day. In high school I was able to go to New York with my theatre troupe and I was able to see my first Broadway show, School of Rock. I have yet to go back to New York, but I have a list of shows I hope to see whenever I get the chance to go back.
Being from Houston, I am a big fan of the Houston sports teams. Specifically, I really enjoy watching the Astros. Watching the Astros play with my friends in the summer is one of my favorite activities. Unfortunately, because I no longer live in Houston, I cannot see as many of their games as I would like. However, I do plan on seeing at least one game between the Astros and the Rangers when they play in Arlington.
I always knew I wanted to go to law school and become a lawyer. When deciding on a major for college, I was really focused on finding a major that would get me to law school. I decided on Political Science after taking AP Government in high school. I found that I really enjoyed learning about how our government works, and I even thought the 4-hour AP exam was fun. My interest in government continued throughout my undergraduate studies as I focused on American Policy and Politics. Although I enjoyed Political Science, I did not want to continue in that field. Because I knew my goal was law school, I decided to graduate a year early. Luckily, I was accepted into law school, so I was able to begin my journey to become a lawyer immediately after I graduated.
I decided to go to law school because I felt it encompassed most of my strengths and interests. My biggest goal for my law career is to find an area of that will allow me to use my knowledge of the law to help others. I am currently interested in Family Law, although I am open to pursuing other areas. I am interested in Family Law because I like that you are given a unique opportunity to help someone during a complicated or emotional situation. I have experience with divorce and complicated family dynamics, so I would like the opportunity to use that experience for the benefit of others.
I am just beginning my legal journey, but I am incredibly grateful to be beginning it with the Brandy Austin Law Firm!
Sharon Feemster
Sharon Feemster
I was born on January 18, 1961, in Port Arthur, Texas. I have lived in the Port Arthur area all my life. I was blessed with amazing parents, Horace and Lois Bullion. I have two brothers, who still live in that area. All my life my parents were so supportive, loving, and always there for us. I will be forever blessed with them in my life. I pride myself in trying to live my life the way I was so beautifully taught by them.
Growing up I attended Catholic school. In 1979 I graduated from Bishop Byrne High School and was one of the top-ten students and was in the National Honor Society. Even though I was heavily involved in sports, I made sure not to let my academics ever suffer. From a very young age, I was involved in sports, especially softball. During the years, I played on league teams and also traveling teams. My Dad coached some of the teams and my Mom enjoyed being the team mom. I cannot remember a time that my Dad and Mom were not at one of my games. Every day after I got home from school, the first thing my Dad had me do was practice pitching (fast-pitch) with him. I excelled in it and also was a very good hitter. I made the All-Star team every year and in high school our team won the State Championship. I was selected as the All-State Fast Pitch Pitcher. These are some memories for which I will always cherish.
After high school, I went to Lamar in Port Arthur, Texas and graduated in 1980 with an Associate of Applied Science-Paralegal degree. It was not easy, but I did a two-year degree fast by taking classes in the summers and also day and night classes. But once again, even with the heavy schedule, I did not let my grades suffer. In college, I was also a member of the National Honor Society.
In 1980 I started working for Hugh O'Fiel, Attorney At Law, in Beaumont. I worked for Hugh from 1980 to 1995. Learning in school is one thing, but hands on experience is invaluable. Hugh definitely taught me a lot. In August 1995 I went to work at Packard LaPray for the Senior Partner, Bernard Packard. In 2019, the firm separated and I continued to work for Mr. Packard at Packard & Packard until December 2020, when he retired. Mr. Packard is a very special person of whom I am very thankful to know and to have worked for. I was responsible for the handling of the family, criminal, and probate cases from start to finish, with the primary focus in family law. I love what I do and had amazing bosses, who became my dear friends.
I married in 1981 and divorced in 2011. From that marriage I had two amazing children, Jason and Lori. My son, Jason, was born in 1983 and is employed in the medical field. My daughter, Lori, was born in 1989 and is a Paralegal in Dallas. Lori married Brandon in 2011, and he is an attorney in Fort Worth. They gave me the most special, beautiful blessings, two grandchildren, Emma who was born in 2016 and Levi who was born in 2020. They truly make my heart full. I never had thoughts of remarrying, but I met a wonderful man, James, and we married in July of 2018. We took a cruise to the Panama Canal, it was an amazing adventure. We love to travel, and in 2019 took a family trip to Disney World in Florida
My Dad passed away in October of 2016 and that same month I found out that I had breast cancer. It was a very difficult time in my life. I was a "Daddy's girl" and was so close to him. Having to go through this diagnosis and surgery without him was almost unbearable. Thankfully, I was blessed with amazing support from my mother, children, family, and friends. As a tribute to me, in October 2018, my kids organized our participation in the Susan G. Komen Breast Cancer Race for the Cure. It was special doing this with them.
My Mom passed away in March of 2020. To this day, it does not seem real. We definitely had a special mother-daughter bond. I miss my parents every day. In their elder years, they depended on me a lot, so I would not have moved out of the Port Arthur area while they were still living. With my parents having both passed away, my husband and I decided it was time to be closer to our children and grandchildren. So in October 2020 we made the move to Fort Worth and bought a house.
One of life's greatest blessings to me is to be able to see and spoil my grandbabies. Emma loves to play soccer and to dance. We go to her soccer games every week. I cannot wait to see what interests Levi has and to be able to attend those games or activities. My husband's daughter and family are moving to Fort Worth in January 2021, so more family will be even closer to us.
If I had to summarize myself, it would be "extremely family orientated" nothing means more than family to me. I also am an avid animal lover. We have always had a dog in our family, sometimes two. I look forward to the next stages of our lives here in Fort Worth.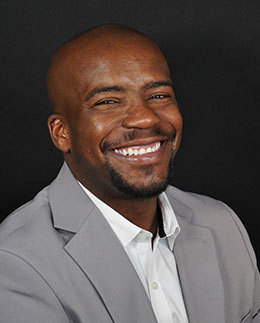 Sylvester Spencer III
Sylvester "Trey" Spencer, III

Sylvester Spencer III, also known as "Trey," is a legal assistant and attorney liaison at the Brandy Austin Law Firm, PLLC. As the legal assistant, Trey assists in drafting various case-related documents and directly communicating with the clients and Courts. He is not only responsible for the client's case progression but also ensuring the attorney's equipped with all the necessary tools for success. He is responsible for schedule coordinating and inquiry screening but also efficiently managing the client intake process. The attorney liaison is imperative for the law firm's success. In both positions, the individual needs to possess specific characteristics, such as self-motivation, detail-oriented, and highly organized, while managing high client demand. For Trey, this is indicative of the lifestyle he's accustomed to from growing up on a ranch.
Trey grew up in Wills Point, a small, quiet town, located about 55 miles east of the Dallas/Fort Worth metroplex. He graduated from Wills Point High School in 2007 in which participated in numerous extracurricular activities. These activities ranged from sports (fall and spring), marching band, student council, and academic societies. Mr. Spencer received a Bachelor of Science in Political Science from Texas Wesleyan University in Fort Worth. Similar to his high school tenure, Trey quickly became engaged in campus organizations, for example, Model Arab League, Mock Model United Nations, Intercollegiate Ethics Bowl, Student Veterans Organization, and Mortar Board Senior National Honor Society. For Trey, you must possess the mindset of capitalizing on the advantages that each organization provides. The organizations not only educate but also exemplify unparalleled practices in critical thinking, international knowledge, leadership activities, and diplomacy. Trey utilized the involvement to expand his global perspective and learn about cultural differences.
In addition to his involvement with academia, Trey spent multiple occasions assisting his aunt, Joyce Ann Brown, with her nonprofit organization, Mothers (Fathers) for the Advancement of Social Systems (MASS, Inc). After serving nearly ten years in prison, his aunt founded the organization after her wrongful conviction. This event sparked not only his initial interest in judicial reform but also the desire for societal unification. The wrongful conviction of his aunt was an unusual obstacle and hardship that his family faced. The particular circumstance does not occur in every family, so first-hand witnessing the improvement of the United States legal system was inspirational.
When Trey isn't busy with work and preparing for law school, you can find him providing for the agriculture economy. As a third-generation rancher, the Spencer Boyz Ranch in
Wills Point prides itself as an efficient operation. Annually, the Spencer Boyz Ranch manages roughly 80-100 head of cattle and harvest the hay that feeds them throughout the colder months. By doing so, this allows them to save money on purchasing hay from an outside source. They are a family that loves their Ford trucks, Kubota Tractors, and John Deere hay equipment. In other words, if it isn't broke then don't fix it. His passions are to continue the ranching operation while advocating for more societal participation in agriculture.
As for his leisure time, Trey enjoys pretty much anything that requires him to be outdoors. When the weather is beautiful, he loves attending country concerts at venues around the state of Texas. Some of his favorite singers, preferably Texas country artists, include Turnpike Troubadours, THE King himself aka George Strait, Wade Bowen, the Randy Rogers Band, and Kasey Musgraves. One thing he loves about being from a small town is the space and quietness away from the big city. In the country, one factor that everyone loathes is the seclusion. For Trey, the isolation allows him to roam the country streets on his horses or ATV's, but most importantly, it will enable him to spend time with his hometown friends. He also enjoys putting a pole in the water. In the Spencer family, fishing was a way of relaxing and bonding with each other. He still fishes today when given the opportunity, whether it is on a boat with his uncles or on land with his grandmother. During football season, you can find him rooting for the Pittsburgh Steelers and cheering for the Oklahoma Sooners (Boomer Sooner!). To him, there isn't a sport he doesn't enjoy watching. Wholeheartedly, Trey considers himself as a small-town kid who's devoted to God, his enormous family, future career, and the agriculture community.
Like many individuals worldwide, the pandemic inspired Trey to find additional activities to help pass the time. Recently, he has channeled his inner-green thumb and became obsessed with plants. The plant's primary function focuses on assisting with air pollution and helps with allergies. Allergies are a constant battle every year, primarily while residing in an apartment. You cannot have plants and not give them names. As an agriculture member, it is common for them to be extremely personable with creatures, considered their "children." Trey joined the club and named a few of his first plants. Their names are "RiRi" for Rihanna (Ivy), Black Betty (Majesty Palm Tree), Ole Lucille (Fiddle Leaf Fig Tree), and Adele (Aloe Vera).
In light of his favorite teacher's passing, he has decided to read more books. A message the teacher always advocated for that "we [humans] need to educate our minds constantly," and he has been doing just that. He's currently reading novels, such as Crime and Punishment, Color of Law, and Sense and Sensibility, and relaxing while lounging next to his plants.
A few quotes that exemplify Trey's outlook on life:
● "There is no greater honor than to sacrifice for a brother (sister). That should encapsulate your mindset on how you operate throughout life." – As a sports fanatic, this quote from the Sam Houston State University head baseball coach portrays Trey's mindset when working in a team atmosphere. When there is a strong team dynamic, it can strengthen the weaker areas.
● "Give people their 'flowers' while they are still alive and get the chance to enjoy them." – This quote from his dad illustrates how too often we overlook the magnitude of a small gesture and the impact it can make on someone's day.
● "One exceptional aspect of being an agriculture member is the fact that we not only provide for our family and friends but also the people who consider you an enemy." – This quote from his grandpa represents the foundation of Trey's philosophy on life. Growing up, his grandpa reiterated this quote for just about any scenario, from complaining about stringing a mile worth of barbed wire to missing friend's birthday celebrations because we had to bale hay before it rained. He'd recount this quote to explain the hatred throughout society despite being born around the "The Red Summer" period in the United States of America. He instilled how even your biggest adversary relies on our agricultural contribution.
● "The grass is not greener on the other side of the fence; it is greener where you most water it." – To Trey, this quote represents the temptation of comparing and desiring another's life to yours. Everyone must walk their journey. Once you believe in your mission and who you are and the importance of loving something greater than yourself, you will understand your real purpose.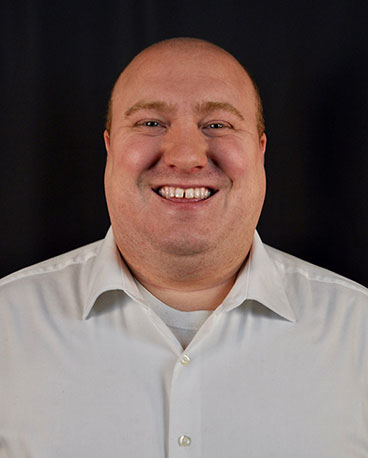 Bryant Surley-Strong
Bryant Surley-Strong is the Personal Injury Litigation Paralegal at the Brandy Austin Law Firm. As a litigation paralegal, Bryant assists the Personal Injury attorneys with managing cases in litigation. He works closely with clients to help make their lawsuit move forward as smoothly as possible.
Bryant grew up in the DFW metroplex and graduated from Mansfield-Summit High School in 2005. During his senior year of high school, Bryant had the incredible opportunity to attend President George W. Bush's second inauguration as a part of the National Youth Leadership Institute. This event helped foster his passion for politics and civic engagement. Bryant received a Bachelor of Arts in Political Science and a minor in German from the University of North Texas in Denton, Texas. At UNT, Bryant quickly became involved with student leadership, becoming a resident assistant at Kerr Hall and chairman of the North Texas College Republicans. As College Republican chairman, Bryant honed his skills as a student leader, participating in numerous televised student debates, campus political demonstrations, and campaign volunteer events. Bryant's first job after graduating was with the College Republican National Committee. As a field representative for the CRNC, Bryant worked with College Republican chapters at colleges and universities across the commonwealth of Pennsylvania to grow their memberships and volunteer in campaigns in the 2010 midterm elections. He is proud of the work he did helping Senator Pat Toomey (R-PA) and former Governor Tom Corbett (R-PA) win their elections. Bryant then returned home to DFW to work as a campaign representative for local Republican candidates. Two years later, Bryant returned to Pennsylvania to serve as the digital director for Mitt Romney's 2012 presidential campaign. Working on a presidential campaign was the opportunity of a lifetime, and although Mitt Romney did not win, Bryant is incredibly grateful for the time he spent working during such an important moment in our nation's history.
Although politics will always remain a personal passion and pastime for Bryant, the life of a traveling campaign consultant had started to lose its appeal. In 2013, Bryant decided to leave Washington, DC and return home to Texas. After leaving politics, Bryant briefly pursued a career as a teacher. He taught 7th grade Texas history and 11th grade SAT English prep at a charter school in south Dallas. Although teaching was an incredibly rewarding experience, he ultimately decided that it was not for him. He entered the legal profession in 2016, working for a boutique family law practice in Dallas. When that firm dissolved, Bryant joined a civil rights firm in Arlington as a legal assistant. It was at this job that he discovered a passion for law Working in civil rights law was deeply rewarding, and Bryant especially enjoyed working with clients to defend their rights.
In 2018, Bryant was thrilled when he received an offer to join the Brandy Austin Law Firm as a personal injury paralegal. New to personal injury law and a passionate lifelong learner, Bryant loved delving into the art of personal injury law. When working in pre-litigation, he loved taking all the disparate facts and figures from complicated cases and carefully crystalizing them into a single, easily understood narrative. Now as the litigation paralegal, Bryant loves working closely with clients to help them navigate the tricky waters of litigation. He is honored to work with such dedicated and exceptional team of attorneys, paralegals, legal assistants, and attorney liaisons. Joining the litigation side of personal injury has been an exciting and rewarding experience.
Bryant has a passion for Personal Injury. In college, Bryant was once rear ended while waiting at a red light by an uninsured, unlicensed driver. He understands how difficult and
devastating a car accident can be, particularly when you are not at fault. While he is forever thankful that neither he nor his passenger were injured, losing his car hundreds of miles away from home was a disaster. Bryant takes pride in helping others navigate through stressful situations like the one he had to endure years before. He firmly believes that no one should have to suffer because of someone else's negligence.
In the Fall of 2013, Bryant met the man who would become his husband. After dating for a few months, Bryant knew that if he was going to make a life with his boyfriend, he would have to find a career with the stability that campaigns could not offer. Leaving professional politics was an easy choice when compared to the happiness that he had found with his boyfriend. Two years into their relationship, Bryant planned a trip for the two of them to visit the Grand Canyon. After a long day of hiking, he suggested that they stay at the park until after dark to gaze at the stars, where he then proposed. They married in the summer of 2016 and have been happily together ever since. In March of 2020, they adopted a precious baby girl, and they could not be happier! As a new parent, he cannot thank Brandy Austin and all of his coworkers enough for all the love and support they have shown him and his family.
When not working, Bryant loves spending time with his family and friends, watching movies with his husband, going to the theater, playing video games, cooking, and traveling. Bryant has had the opportunity to travel abroad to countries such as Canada, Germany, Switzerland, Austria, the Czech Republic, England, and Wales. He and his husband hope to add France, Japan, and Norway to that list soon. Bryant became an Episcopalian in college, and he and his husband are active members of their church. Bryant and his husband also have three cats: Freddy, Jason, and Michael.
Loren Denney
Loren Denney
Lead Attorney Liaison
Loren grew up in East Boston, Massachusetts. She has an older brother and sister and was happily surrounded by both parents' sides of the family. After both of her parents received jobs at American Airlines, they decided to move to Arlington, Texas.
Her sister, who was in college, stayed in Boston, along with the rest of her family, who are still currently residing in the New England Area.
Loren lost her father after his struggle with Emphysema. They were very close. He taught her how to love music and enjoy the little things. Because of her father, Loren developed a love for Elvis Presley. They travelled to Graceland together when she was about 9 years old, and he shared his stories of his experiences of his love for Elvis.
One of her favorite stories her shared was the one of her parents first date. Her father chose to attend Elvis' funeral instead of meeting her, she forgave him pretty quickly and they were married for 28 years before he passed away in 2001.
During high school Loren was active in sports and events at school. She was on the volleyball team and ran track and cross country. She was also in the marching band and played the Tuba, being the shortest tuba player on the field. During high school, the band received awards for the performances and the tuba line was considered one of the best around. Getting up early in the morning and practicing late into the evening in rain or shine taught Loren how to keep with something and push for what you believe in, no matter how hard the work.
Years after graduating high school, Loren began a family of her own and got married.
While she was married, her husband was placed on active duty and served a tour in Iraq during Operation Iraqi Freedom.  She lived on the army post in Ft Hood Texas, where it was just her and her son. Loren was an active member of the military family clubs, mother and child groups and enjoyed the comfort of knowing she was so close with the other mothers on the army base.
Loren loves her children, but now that they are older, she loves spending most of her free time with them. Together, they enjoy hiking, exploring and creating family meals together.  Loren enjoys the closeness that they share.  She also enjoys playing classic arcade games and pinball games. She enjoys them so much in fact, that she has an arcade at her house that includes 15 pinball machines and about 16 arcade machines is a member of a woman's pinball league in the area and has attended festivals and events specifically dedicated to pinball. A few of her favorite games include Blackout, Gorgar and the classic arcade game Mortal Kombat.  Her son also shares her joy of classic arcades. He has participated in a few pinball tournaments, placing higher than anyone his age group.  More things that Loren enjoys is history especially WW2 and learning about the past presidents, reading, watching movies and listening to true crime podcasts. Loren is also a believer in the paranormal. She enjoys going on ghost tours in all of the cities or towns that she visits. Along with the ghost tours, Loren has visited numerous cemeteries.
When she got a bit older, she decided to go back to school, and she enrolled in the Culinary Arts program at Tarrant County College. As a double major, Loren decided to incorporate Nutrition to add to her degree plan.
Loren found her true passion with healthy concepts of creating wonderful, delicious meals. She felt confident learning that the meals also helped people add the best form of nutrients, which made her feel fulfilled knowing that she was making people happy and healthy by her dishes, especially her family.
During her studies in culinary arts, Loren traveled with a small group of fellow students, to Italy for a study program. They attended courses in Parma, Rome, Venice, Florence and Ferrara.
Spending time in a foreign country while enjoying the views and studies, Loren learned first-hand the detailed more in-depth style of Italian cuisine and received a certificate specializing in Italian Cuisine from an Italian cooking school in Rome. She hopes one day to go back, as well as to travel to India, Cambodia and Egypt to learn the cuisines and cultures.
Loren worked in the restaurant industry for years after college, starting in the front of the house as a server, to server trainer then trying her hand in the back of the house as a cook and even a dishwasher. Sticking with the hospitality industry, Loren has been a health coach and was a private chef for a while. With her skills and knowledge of food, she was also an instructor at a coffee school teaching people the history, extraction methods and different styles of coffee.
Since moving past the hospitality industry, she decided to continue her education. She is currently pursuing her degree to become a Holistic Health and Wellness Nutrition Practitioner as well as her master herbalist certification. Her dream one day is to open her own apothecary that offers nutrition classes, as well as natural handmade body products. She is not only passionate knowing about what goes in the body, but also what is put on the body.
After working in the hospitality industry for years, Loren decided that for the benefit of her family, she wanted to not only continue with her education, but find a more suitable position for herself and her family.
She always found an interest in law, which led her to the position she is now in, the Attorney Liaison. With the years of customer service skills from the hospitality industry, she enjoys helping people with anything customer service related.
Loren is still very passionate about her sports teams from New England and continues to stick with the east coast Italian family traditions that she grew up with as well as her love for Elvis.
Darian Berryman
Darian Berryman
Assistant Attorney Liaison
Darian, known as Dare by those closest to her, is an outgoing, confident and curious young woman. As the middle child of a large ever evolving family, Dare became comfortable with being everyone's confidant. She may not be the favorite child, but every sibling would call her their favorite sister. The practice of holding space for people to vent or be themselves became second nature to her. She grew up in the Dallas/Ft. Worth metroplex although her family moved often. Once a year to be more forthcoming. There had to be close to 7 elementary schools and 3 middle school as least that Darian attended. Whether it was a new job or husband for mom, life happened, and often. Fortunately, by the time high school began, Darian's family began to put down roots in Arlington. Darian has since developed a sense of resiliency that she carries with her in her educational, personal and professional life. It didn't take long for her to realize that life's disappointments are more often redirecting her to something more suitable for her.
College for instance, was a slow but steady trek for her as she searched for her passion amidst her basic studies at Tarrant County College. Math certainly wasn't her strong suite, but Darian is not one to be easily discouraged. What she lacked in mathematical skills she made up for in her English, Philosophy, and History lectures; soaking up as much of humanity as the books and discussions had to offer.  It was an outside source that directed her purpose though. In 2013, she rescued a neglected Saint Bernard, Daisie Mae, prompting her to evaluate her eating habits. It was this unique creature that profoundly motivated Darian to stop eating animals and instead appreciate them for the beings they are and not the convenient sustenance they provide. This lifestyle change, in particular, is what lead to Darian's pursute of a bachelor's degree in Nutrition and Dietetics from Texas Woman's University. A love of food, particularly exploring new foods and plant-based alternatives to her family favorite recipes, developed effortlessly over the years. She may not be considered the best cook, but she is certainly the most thoughtful. A sense of self-awareness arose in her as well and she's since come to understand that her actions can have a profound impact on those around her. Darian's often fantasized about writing a book or two on this notion alone.
This idea was proven true when Darian found her church home at Northgate Pentecostals in January of 2017. It's at this modest church in North Richland Hills that Darian loves to stay involved with the youth group as a chaperone and with the children's ministry as a Sunday school teacher. It's in this intimate community of whole-hearted believers that she was able to really hone her character for the first time in her life. There just wasn't enough spare time in childhood for her parents or guardians to concern themselves with instilling sound morals in her. Instead, Darian has found mentor after mentor in the men and women, more fondly referred to as brothers and sisters, at this church. Because of them, Darian has learned that the simplest way to serve the Lord daily is by treating people with kindness and respect. The desire to be of service has been close to Darian's heart for many years. Therefore, volunteer work has practically been a hobby of her since she was a teenager. Apart from the countless hours she spends volunteering at church, Darian makes it a point to spend one week each summer at The Parenting Center of Fort Worth working closely with young children and their siblings, grandparents, and or parents to find the best way to thrive in their family dynamic.
Darian was fortunate enough to meet the love of her life, Hunter Berryman, in the Fall of 2019. She went into Lazy Dog, the dog friendly restaurant in Arlington TX, with Daisie Mae just looking for a quick bite to eat. She didn't expect to find such a rare man that shares all of her values and quirks. Hunter approached her as her waiter and instantly won her over with his charm. They began courting almost immediately after that day. Verily, they fell in love. He quickly found his place at Northgate as well and they were married there in a roaring twenties fashion in December of 2020. They honeymooned in Cancun Mexico, exploring the Mayan jungle together. They wasted no time starting their family. Darian and her husband are expecting Baby Berryman in late October of 2021. Good timing too, because Daisie Mae had puppies of her own in January of 2020. Ironically there had been a male Saint Bernard at the restaurant that day. The day Darian met the love of her life and father of her children, Daisie Mae did as well. After much debate, Darian let Hunter talk her into keeping two puppies of their litter. Their household now consists of three 130-pound dogs, including Daisie Mae's son Bear and daughter Bella Rose.
It was Albert Einstein who said, "I have no special talents, I am only passionately curious" and that resonates entirely with Darian. Talent isn't important to her. It's about the degree of determination and consistency a person has that really makes all the difference in the world. It's the lack thereof that has cost many people around Darian to not succeed. Inadvertently, this method has proven tried and true. It's not important to Darian to be the best at everything, however, it is important to do her best at everything. As the newest Attorney Liaison of the Brandy Austin Law Firm its Darian means to come in and learn by example and experience. Iron sharpens iron, as they say, and the team at the firm is iron clad. Darian feel's confident that she was made to fit this role. It's her intention to make such a difference for clients' experience here at the firm that life won't be the same without her.
Daniel Morton
Daniel Morton
Associate Attorney
Daniel is an associate attorney at the Brandy Austin Law Firm with a focus on family law.
Daniel was born and raised in Glastonbury, a suburb outside of Hartford, Connecticut. He was born into a loving and supporting family, He attributes his work ethic, pragmatism, and attention to detail to his father, while his sympathy, zealousness, and sense of justice comes from loving mother. His best friend is his younger brother.
From a young age, Daniel desired to be an attorney. So, after graduating East Catholic High School, Daniel attended the University of New Haven in West Haven, CT. There, he was on Dean's List, and he was a member of the Phi Alpha Theta Historical Honor Society, He graduated cum laude with major in Political Science and a minor in History.
After earning his bachelor's degree, he decided he follow his dream to become a trial attorney and was accepted to the Mississippi College School of Law.
In the summer after his first year of law school, he clerked for two well-established solo practitioners in the Jackson, Mississippi area. His first clerkship was with a criminal law attorney. There, Daniel assisted in felony trials, conducted legal research, and drafted memoranda and jury instructions.
Seeking to expand his knowledge, his second clerkship was with a reputable attorney located in the rural area of Forest, Mississippi. There, he drafted pleadings, appellate briefs (one of which was a first impression on the Mississippi Supreme Court, and assisted in hearings for all types of litigation, including family law, personal injury, criminal law, land disputes, and business litigation.
Wanting more experience in criminal law, Daniel externed with the Mississippi Federal Public Defender's office in Jackson, Mississippi. There, he was sworn in under Mississippi's limited practice act, which allowed him to take part in a variety of pre-trial criminal hearings, including detention hearings, motions to suppress evidence, and sentencing hearings.
Still heeding the call to criminal law, Daniel clerked briefly for the Office of Capital Post-Conviction Counsel for the Mississippi Office of the State Public Defender. In this office, Daniel assisted in researching and drafting memorandum and appellate briefs for prisoners on Mississippi's death row.
However, Daniel's work in law school was not limited to clerkships and externships. He developed as a person and followed the calling to help the downtrodden.  So, in his last year of law school, he was nominated to be the President of the American Civil Liberties Union and Animal Legal Defense Fund student chapters. He also revisited his passion for philosoph, and he was invited to be the research assistant for Dr. Mark C. Modak-Truran for the Law and Religion seminar and assisted in other scholarly articles.
After graduating from law school, Daniel felt homesick, and he returned to Connecticut to Boyle Shaughnessy, one of New England's most experienced and renowned defense litigation firms. Daniel received hands-on experience with all types of personal injury litigation, including motor vehicle accidents, premises liability, professional liability, subrogation, insurance coverage issues, product liability, construction litigation, and wrongful death. He also acquired a no-nonsense, pragmatic, and analytic approach to the law.
Yet, during his time at Boyle Shaughnessy, that Daniel had his own personal experience with divorce, child custody, and visitation. This sparked his deep passion for family law.
So, after Boyle Shaughnessy, Daniel accepted a position as an associate attorney at a private full-service law firm with a focus on family law, landlord-tenant law, business disputes, and personal injury. Daniel handled cases at all stages of litigation including sitting first-chair a trials.
However, the call to practice solely family law was too strong to ignore. Thus, Daniel accepted a fellowship position at Connecticut Legal Services, a non-profit legal aid law firm that assists and represents clients who cannot afford an attorney. There, he and another attorney took on approximately 500 domestic violence applicants in obtaining restraining orders in the Judicial District of Waterbury, Connecticut for the e Civil Gideon Project for Domestic Violence, Moreover, Daniel also provided staff representation in divorce, child custody, visitation, child support, and post-judgment matter at all stages of litigation.
After his fellowship, Daniel was invited to be an associate family law attorney at Connecticut Legal Services for the Judicial District of Waterbury, Connecticut.  There, Daniel represented primarily domestic violence survivors, and achieved desirable results in divorce, child custody, visitation, child support, and post-judgment matters, at all stages of litigation.
Daniel is quite proud of his time at Connecticut Legal Services. Not only did he acquire experience in the courtroom, but he also gained and used his own experience in family law to help his clients achieve results in their most vulnerable, sensitive, and trying times.
Now, Daniel relocated to the Dallas-Fort Worth Area with his lovely fiancé, Catalina, to be closer to his son, Liam, as an associate attorney for Brandy Austin with a focus on family law.
Daniel brings a holistic, experienced, detailed, and results-driven approach to the family law clients of the Brandy Austin Law Firm.  As someone who has experienced his own divorce and child custody issues, he lends a sympathetic ear to his clients' wants and needs while laying out realistic assessments to obtain favorable results for his clients.
In most family law cases, Daniel appreciates that many of his clients are at their most vulnerable. Many times, in family law, Daniel knows that his clients are emotional. They feel exposed, uncertain, confused, scared, angry, sad, and hurt. Thus, he provides personal understanding and ensures that his clients understand the process throughout the course of case. He knows that clients want to know that someone is willing to go to bat for them in their time of need.
He is an avid fan of the Philadelphia Eagles, Boston Red Sox, mixed martial arts, and dystopian novels.
In his spare time, you can find Daniel honing his craft in family law, fly fishing, practicing Brazilian jiujitsu, golfing, reading, exercising, traveling and watching the Colombian national soccer team with his fiancé, and playing dinosaurs or Godzilla with his son.
Ana Laura Ledesma Rivera
2021 Family Law
A born and raised Texan who loves tacos, animals, singing, drawing and helping people.
My name is Ana Laura Ledesma Rivera. I was born in Dallas, Texas on May 22 of 1995. I was raised by two loving and amazing hardworking individuals: Agustin and Olga Ledesma, my parents emigrated from Guanajuato, Mexico to give my siblings and I a better future and a chance at a life they never had. Thanks to them, I am the person I am today. I have two beautiful sisters, I'm the second oldest out of the three, and of course the funniest one.

My sisters are very dear to me. My eldest sister, Maria, is a selfless and strong mother of three. She was the first to graduate High School in our family as well as get her degree in Nursing and as a Dental Assistant. She showed us how to pave our own way in life. My younger sister, Isabel, is a passionate and diligent individual. She's extremely intelligent and always gives me the best advice. She shows me every day that age doesn't define maturity or wisdom. She's currently studying to become an English teacher. Seeing my sisters reach their goals and be the best versions of themselves inspire me to try to be a better person everyday.

As for me, I would describe myself as a very creative and outgoing person who is always on the go. I have tried to relax and do nothing for just one day, and I failed miserably. I can't help but to seek adventure and new experiences.
My hobbies include anything where I can be creative, show my dancing skills or eat! I love to travel, draw, dance, sing, read, and help animals in need. I have a healthy obsession with greek mythology. Discovering new restaurants or amazing views is another one of my expertise. Nothing beats a Texas sunset or a good steak, in my opinion.

My favorite hobby, however, would definitely be walking and playing with my pup, Sunny. He truly is the most adorable, yet wild Germen Shepard I've ever met. He has been my best friend for 3 years and being his owner has encouraged me to become an animal activist. When I can, I help foster dogs and cats who are in need of rescue, and help them find their forever home. Being an animal activist means we try our best to be the voice for voiceless innocent creatures, edifying those who view them as worthless or inferior, and fighting against barbaric beliefs and practices. I am a firm believer that silence is complicity, and we must always fight for what's right.

After graduating from Grand Prairie High School in 2013 (Go Gophers!) I was able to work in the customer service field for 4 years. I was a manager for two retail stores where my creativity came in great use since I was head of the visual team responsible for redesigning the stores' floor designs, and setting up the merchandise in an attractive manner in order to promote new items and catch potential costumer's attention. During my time in customer service, I was able to meet a lot of interesting people and enjoyed the artistic aspect of it. Most importantly, during this time I realized that my innate passion had always been helping others. Whether it was helping a frustrated mother tending to her toddler's meltdown in my store or picking up an old beaten dog who was never shown any love, I always gravitated towards situations where I could lend a healing hand. This realization gave me a sense of purpose and I knew I just needed the proper career that would allow me to exercise that passion. Working in customer service taught me that with a great attitude and dedication you can excel in whatever field you choose to be in.

Growing up in an immigrant household, I became familiar with laws at a very young age. Since the news were always on in my house, words like laws, lawyers, judges and activism were always being thrown around. I believe my interest for the legal field was born then. My closeness to immigration and my passion for helping people lead me to landing a job at The Law Office of Dapo Adebayo where I worked, under attorney supervision, preparing documentation on behalf of clients and sending it to the United States Citizenship and Immigration Services department and the National Visa Center for processing. As a legal assistant, part of my job was also to keep the office running smoothly and efficiently, addressing any questions or concerns clients had regarding their cases, and preparing them for what seemed to be the longest years of their lives. I got to be part of many successful cases and witnessed life changing moments when clients who had been waiting for a permanent residence, Visa or citizenship finally received the good news that their cases were approved. One of my favorite memories was that of a client who had not seen his parents in over two decades. The excitement, pure joy and disbelief in their voice when I announced to them that they could travel back to their hometown after 26 years is something that I will remember forever. After the first year, the attorney allowed me to aide him in personal injury and Family Law cases. This introduced me to a much more complicated side of the legal field. I learned that Family Law can be an emotionally charged area of law and it can be challenging to navigate without the right legal assistance. This is why I'm extremely grateful to have the chance to work with the Brandy Austin Law Firm team. Having prior experience with Family Law, I can understand the importance of compassion, empathy and achieving fair and equitable results for all members involved. I am excited for the chance to work alongside some of best professionals in this field. I will work tirelessly to be an efficient asset to the Brandy Austin Law Firm. I hope I can continue to show the firm and its' clients my skills and passion to help others.

Growing up my parents taught me the definition of hard work and dedication. Being Texan taught me the importance of hospitality and kindness. The legal field is teaching me true altruism.

I am determined to keep expanding my knowledge in Family Law. I am planning on obtaining a degree in Paralegal Studies to continue to assist our attorneys as they work tirelessly to help those who are in need of legal advice. I am more than prepared to assist all of you in any way I can. I am here to help.
Jennefer Lowe
Jennefer Lowe
Of Counsel
Jennefer Lowe joined the firm in July 2015 as an Of Counsel Attorney.
After high school, Jennefer spent time serving the nation in the United States Navy. Jennefer earned a Bachelor of Science in Family and Human Development from Arizona State University, graduating Summa Cum Laude in 2011. She went on to attend Baylor Law School where she participated in the National Security Moot Court Competition and served as a volunteer for their Veteran's Clinic.
After graduating from Baylor Law School in 2014, Jennefer moved to San Antonio with her husband and daughter. She worked from home as an Of Counsel Attorney for several different firms around Texas, doing primarily research and appellate work. In 2016, Jennefer decided to turn her attention to the practice of Criminal Defense. She joined an attorney in the Waco area and began handling several criminal cases and learning that area of law.
In 2017, Jennefer moved to Fort Worth and joined the Brandy Austin Law Frim in May. She currently lives in the Fort Worth area with her husband and two children.
Bar Admissions
Education
Baylor University School of Law, Waco, Texas
Doctorate of Jurisprudence – 2014
Arizona State University, Tempe, Arizona
Bachelor of Science in Family and Human Development – summa cum laude – 2011
Honors: Dean's List
Honors: Top 10% of Graduating Class
Major: Family and Human Development
Credentialed Mediator
Organizations
McLennan County Criminal Defense Lawyers Association
Tarrant County Criminal Defense Lawyers Association
San Antonio criminal defense lawyers association
Jennefer Lowe joined the firm in May 2016.
After high school, Jennifer spent time serving the nation in the United States Navy. Jennefer earned a Bachelor of Science in Family and Human Development from Arizona State University, graduating Summa Cum Laude in 2011. She went on to attend Baylor Law School where she participated in the National Security Moot Court Competition and served as a volunteer for their Veteran's Clinic.
Since graduating from law school, Jennefer moved to San Antonio and now Fort Worth where she currently lives with her husband and 2 children.
Since graduating from law school, Jennefer moved to San Antonio and now Fort Worth where she currently lives with her husband and 2 children.
Hunter Herrera
Hunter Herrera
Operations Manager at BTHA Holdings
Hunter was born and raised in the small but growing town of Crowley, Texas. There he lived with his loving family consisting of his mother, younger brother and father. Early in his life his mother passed away after losing her battle with cancer. His father was and continues to be a strong role model for him. For the majority of Hunter's life his father could be found in the service industry. Growing up Hunter remembers many of the bring your child to work days his father would him and his brother would attend. Little did he know this would feed is love for cooking and creating later in life.
Hunter's childhood was full of love and care from his father's family and friends who help raise him and his brother into their teen years. Hunter attended Crowley High School. He enjoyed going to class and making friend, some of which he still in touch with. In his graduating year Crowley High School developed a early career training center where we would rediscover his love for cooking and creating meal for his friends and family. He quickly became the  top of his Culinary Arts course lead by Chef Philpot, where he would study every little thing he could. He eventually he was handed the reigns of the schools Bistro where he learned to prepare and delegate simple hot sandwiches, serve beverages and run the cash register. To this day Hunter uses the skills he learned to prepare food for his friends and family as often as he can.
Having his culinary arts background it made it easy for Hunter to join the job force in food service. He began working as a line cook and a local wing bar in Burleson, Texas call Cocky's Wing Bar. After awhile he discovered that growth at Cocky's was limited at that point he decided to leave. A friend convinced him to join him as a delivery driver and later shift leader for the popular pizza delivery establishment Papa John's. There he developed face to face customer service skill with people from all walks of life. This skill would later be essential to helping him with clients, and anyone who happened to walk into The Brandy Austin Law Firm office feel welcomed and warm.
After 3 years of working for Papa Johns it became clear to Hunter that the pace of growth had slowed down. He discovered a new opportunity as customer service representative (CSR) for the Federal Reserve Bank of Dallas, he developed an understanding for the importance of client security. As CSR he helped keep client information secure and safe by screening each request and following the strict security guidelines set by the Federal Reserve Bank. After a year the travel from Fort Worth to Dallas proved too much to continue.
At the age of 22 he went from a party of one to a party of four overnight. After meeting at a mutual friends get together he and his now fiance quickly began to fall in love. After sometime and trust had been built  his now fiance would introduce him to the next chapter in his life fatherhood. It would begin by meeting his fiance's pre-started family, her daughter and her son, and just as quickly as he fell in love with her, he  fall in love with them. He began to feel the puzzle coming together and at the age of 25 he and his fiance would open the next chapter of life their with their third child. Now Hunter lives in Fort Worth, Texas with his fiance and children, continuing to be a home supported by love.
Outside of work, Hunter enjoys spending time with his family, streaming movies, episodes of his favorite television shows, youtube internetainment, playing board games and video games. Among their watchlist is The The Game of Thrones, Star Wars movies, The Flash, This is Us, Modern Family, any of the Marvel movies, and Good Mythical Morning just to name a few. They try to go out and spend time together as much as they can.
While he doesn't consider himself a diehard gamer (anymore) he does like to spend his free time playing games on his home computer Minecraft, Skyrim, Boarderlands series, and more often than not League of Legends (LOL) are among his favorite and most played games. He has been play computer games for a little over a decade but has in recent years found that tabletop games like Dungeons and Dragons or Mutants and Masterminds and board games  like Ticket to Ride or Pandemic can be just as immersive and fun to play. Best of all these types of games are easy to travel with and can be taken to family events or friendly get togethers.
It is his mission in life to improve the quality of the lives around him at work or at home. To make everyone feel welcomed, loved or appreciated. Eventually, Hunter plans to go to school to further his education and improve upon his skills to more effectively take on the obstacle in the world around him. Later he would like the opportunity to open his own business to have something to pass down to his children. As a constant he will continue to strive for excellence and continue to work to improve the client/customer experience wherever he finds himself.
Kelly Lindsey
Kelly Lindsey
I was born in one of the most beautiful states, North Carolina. I know that most people think their state is the one of the greats, but North Carolina really is. The mountains, the foothills, and the beaches. Seven lighthouses that scatter the shoreline and islands that belong to wild horses. One of the first 13 states and home to the lost colony of Roanoke. To ride through the Blue Ridge Mountains in in the fall, is a beautiful sight to see. With the leaves turning beautiful colors, of fire red and yellow with many other colors thrown in. People from all over the country come to see the change. Being settled in the foothills meant my family could drive fairly short distances and be either in the mountains or go the other way and hit the beaches. My favorite times were always when the Highland Games came to Grandfather Mountain in Asheville. Taking these trips and learning about where people came from always intrigued me, still does to this day.
I would love to travel all over the world. Almost anyone can travel to see something nowadays. You don't have to wait until you get vacation time approved, you can just go for a weekend, or even a day trip. Sometimes, my husband and I like to go down to San Antonio for a weekend, and spend time on the Riverwalk. Traveling is something that is very important to me. The world has a lot to offer, I hope to take advantage of that.
At 24 I left my home state and moved to Texas. There is no other place on Earth quite like Texas. It take more than thirteen hours to drive the length. Bluebonnets in the springtime are a beautiful sight to see. From El Paso to Austin, every city is different and beautiful and vibrant. The food here is better than anywhere else. As someone who was born and raised on the east coast, I never thought about the history of the West. But the more that I am here, the more I love it. I learn new things about the environment every day. There is a saying about the people that transplanted here. "I wasn't born here, but I got here as fast as I could."
At 30 years old, I got married and purchased a home, all in the same year. It was absolutely overwhelming and terrifying. I met my husband not long after I moved to Texas. We have been pretty much inseparable ever since. After six years, we finally got married. So far that was a pretty good decision. Purchasing a home was even scarier. So far, that has also been a great decision.
My whole life I have had a passion for animals. I've been around them since the day I was born and I would have to sit here and think of a time where there wasn't a pet around me. Every dog is the best dog. I don't know what I would do without my dog. She really has saved me. We have also taken in an elder dog that I have known since he was a puppy. He is a wonderful grumpy old man. Both dogs are larger Chihuahuas. Our cat however, has a very large attitude. In fact, she may even be a bit big for her britches. But my husband found her as a lonely survivor of a litter of kittens in the rain. She gets away with a lot.
My family is a wonderful family. They are there through it all, the good days and the bad. A sister who taught me how to be an adult, who taught me how to pretty much everything. Between my own family and my husband's family, someone is always there for us. It is a great feeling, knowing you have people behind you that you know want to see you succeed and be happy. I am forever grateful for that.
I have a long wonderful history with video games. Starting with a regular Nintendo and Super Mario Brothers. I will always remember hanging out in front of the T.V. laying on the pull out couch. I then graduated to an original Gameboy, that was life changing. Handheld. Sometime you had to play in the bathroom just to have enough light. My next console was the Nintendo 64. Donkey Kong was my absolute favorite. We didn't have much money so I did not have another console of my own until the Xbox360. I still played on everyone else's system, so I didn't miss out on much. I have moved to the P.C. for the most part lately. There is something nice about being able to build a computer that fits your needs exactly.
Living in Texas has opened my eyes to so much great food. In Fort Worth, the choices are limitless. Any type of food you could think of, it's here. If for some reason it isn't here, you can go to Austin and find it there. I love being able to try new things and eat something that is new and exciting. If only there were more themed restaurants in the area.
Before becoming a legal assistant I was supervisor to over 40 people on jobs where we would go in after a Wal-Mart was built and install all of the shelving, cash registers, and even build the dressing room. It was a physically demanding job that granted me the opportunity to travel. I got to drive across country multiple times with my husband and our one dog at the time.
Becoming a legal assistant has been very rewarding for me. I have been able to lay down roots in a place and learn something new. I'm so very happy that I have been able to learn a new skill and help people in the process. I have delivered for meals on wheels and was active in the Chamber of Commerce for multiple years. I hope to continue my career and provide assistance to those in need.
Let's Get Started
We want to be the firm that you come to for all of your legal needs, a place where you feel comfortable sharing what is troubling you and what is exciting in your life.