We are a full-service general practice law firm committed to providing remarkable representation and personalized, cost-effective legal services to each of our clients.
Personal Injury Lawyers in Arlington, TX
Practice Areas
Trustworthy & Caring Lawyers
Meet The Team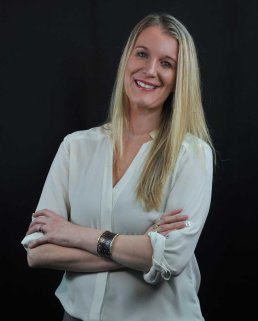 Brandy M. Austin
Brandy M. Austin
Managing Attorney
As founder and managing attorney of Brandy Austin Law Firm, PLLC, Brandy Austin has worked hard to build an innovative law firm that caters to the legal needs of each client, provides professional growth opportunities for each team member, and gives back to the community. She strives to create a diverse team of legal professionals that provides innovative, high-quality, and cost-effective legal services to the everyday person and small business. Brandy frequently represents the underdog against big businesses and insurance companies. She also represents small businesses and business owners who are taken advantage of or who often give more than they receive. As a business owner herself, she shares a special connection and understanding with small business owners and their families.
Brandy Austin manages all the business, financial, marketing, and administrative aspects of the firm. She also supervises client accounts and each department's case assignments and assists in more complex matters. Committed to the success of happy employees and a positive work-life balance, Brandy has created an inclusive team culture that celebrates individuality and promotes diversity.
Brandy Austin focuses her personal legal practice on multiple types of litigation, including personal injury, business disputes, probate, and contested family law. Brandy has tried multiple cases to verdict and is the lead member of the firm trial team.
Educated clients is one of the founding principles of the firm. Brandy Austin strives to simplify the legal process, automate the routine office tasks, and streamline the typical case process. One way Brandy educates her clients is by hosting a weekly Facebook and YouTube Live show – Disclosure: Live with Brandy Austin Law. Each episode is dedicated to a legal topic or question that may be in the news or that may be a frequent question or topic presented by clients. The show generally begins with a fun segment and local news headline segment before diving into the topic of the week. The show focuses on educating people on Texas law and the rights of its citizens, and even those who are not citizens.
Brandy is involved in the community and instills this principle into the firm culture. Each department and all members of the firm have the opportunity and are encouraged to become active members of the local community, as well as non-profit organizations that directly support the local community.
Born and raised in the small-town Salisbury, North Carolina, Brandy Austin is the first college graduate of her family. Neither of her parents graduated from college and she defied the odds to attain a high level of education. Following law school, she worked on medical malpractice and medical device cases, initially, on behalf of insurance companies. Soon after, Brandy transitioned to representing insured drivers of a non-standard insurance company. This position lacked the client interaction Brandy needed. She also married and became a mom during this time. Work-life balance become the highest priority after having her first child.
Realizing the need for a firm that creates, even encourages, a family-friendly environment, along with a place legal professionals could find value in the day to day work within the field of law, Brandy Austin started her own firm May of 2013. She worked only part-time in the beginning and only had a total initial investment of $300, which was the firm's business registration fee with the state of Texas. The first year, with only a small number of clients, Brandy continually reinvested in herself and the firm to help it grow. The next few years were a building period. As with most businesses, some decisions were effective and helpful, some failed miserably. Creating a team of people with a shared vision and excitement for each day is a difficult task. People change, lives change. Brandy has worked diligently to find a group of people committed to providing quality, ethical legal services to a diverse community. The goal of the organization is to share differing views in an environment supportive enough to analyze them in a legal context and apply those ideas with the community and the profession of law.
Her life is a testament to what you can achieve through hard work, perseverance, determination, and resilience. She has an entrepreneurial drive that constantly moves her forward in the face of obstacles.
Notable Accomplishments
Rising Star, Super Lawyers 2015-2018
Fort Worth Magazine 2015-2018
Top 10 Attorney Award Under 40, National Academy Of Personal Injury Attorneys
AVVO Top Attorney Award
Top Attorney, Ft. Worth Magazine 2015-2016
10 Best Client Satisfaction, American Institute of Legal Counsel
Fellows of the Texas Bar Foundation
Reversal of existing law: Terry Revell v. Morrison Supply Company, LLC, No. 02-15-00195-CV
Judgment awarded for over $1,000,000 for dog bite injuries
Bar Admissions
Texas, 2008
U.S. District Court Northern District of Texas, 2013
U.S. District Court Eastern District of Texas, 2014
U.S. District Court Southern District of Texas, 2014
Education
Baylor University School of Law, Waco, Texas
J.D. – 2008
Honors: Dean's List
Honors: Chair of the Alumni Committee for Phi Alpha Delta
Honors: Finalist of Naman Howell Smith and Lee Interscholastic Client Counseling Competition
Honors: Coach of National Client Counseling Team
Honors: High A; Family Rights Litigation
Honors: Participant in Strasburger & Price Moot Court Competition
East Carolina University, Greenville, North Carolina
B.A. magna cum laude – 2005
Honors: Dean's List, Chancellor's List
Honors: First Generation College Graduate
Honors: Recipient of Carlton-Troutman Scholarship for Political Science
Honors: Attorney General of the East Carolina University Judicial Board
Honors: Scholar for Council on Legal Education Opportunity
Honors: Treasurer of Phi Alpha Delta
Honors: Member of Gamma Beta Phi
Honors: National Society of Collegiate Scholars
Honors: Member of East Carolina Honors Organization
Honors: Chancellor's List
Honors: Top 10% of Graduating Class
Major: English & Political Science
Published Works
Quarterly Family Law Newsletter, April, 2009
Cemetery of Roses, Nonfiction, Rebel: 47., 2005
Uneaten Birthday Cake, Fiction, Rebel: 47., 2005
At the End of the Dirt Road, Original play performed at Emerge Art Gallery, 2005
Professional Associations and Memberships
Tarrant County Trial Lawyers, President-Elect
Tarrant County Bar Association
Arlington Chamber of Commerce
Professionals Serving Seniors
Tarrant County Probate Bar Association
Arlington Bar Association
BNI, Lake Arlington
Ancillary Businesses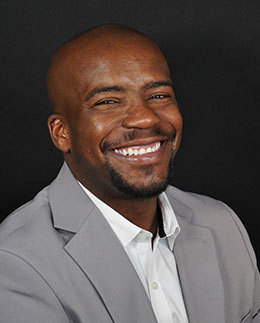 Sylvester Spencer III
Sylvester "Trey" Spencer, III
Sylvester Spencer III, also known as "Trey," is the lead attorney liaison at the Brandy Austin Law Firm, PLLC. As the lead attorney liaison, Trey assists in the intermediary communication between all departments as well as current and prospective clients. He is responsible for schedule coordinating and inquiry screening but also efficiently managing the entire client intake process. The attorney liaison is imperative for the law firm's success. In the position, the individual needs to possess specific characteristics, such as self-motivation, being detail-oriented, and highly organized, while managing the high client demand. For Trey, this is indicative of the lifestyle he's accustomed to from growing up on a ranch. Trey grew up in Wills Point, a small, quiet town, located about 55 miles east of the Dallas/Fort Worth metroplex. He graduated from Wills Point High School in 2007 in which participated in numerous extracurricular activities. These activities ranged from sports (fall and spring), marching band, student council, and academic societies. Mr. Spencer received a Bachelor of Science in Political Science from Texas Wesleyan University in Fort Worth. Similar to his high school tenure, Trey quickly became engaged in campus organizations, for example, Model Arab League, Mock Model United Nations, Intercollegiate Ethics Bowl, Student Veterans Organization, and Mortar Board Senior National Honor Society. For Trey, you must possess the mindset of capitalizing on the advantages that each organization provides. The organizations not only educates but also exemplify unparalleled practices in critical thinking, international knowledge, leadership activities, and diplomacy. Trey utilized the involvement to expand his global perspective and learn about cultural differences. In addition to his involvement with academia, Trey spent multiple occasions assisting his aunt, Joyce Ann Brown, with her nonprofit organization, Mothers(Fathers) for the Advancement of Social Systems (MASS, Inc). After serving nearly ten years in prison, his aunt founded the organization after her wrongful conviction. This event sparked not only his initial interest in judicial reform but also the desire for societal unification. The wrongful conviction of his aunt was an unusual obstacle and hardship that his family faced. The particular circumstance does not occur in every family, so first-hand witnessing the improvement of the United States legal system was inspirational. When Trey isn't busy with work and preparing for law school, you can find him providing for the agriculture economy. As a third-generation rancher, the Spencer Boyz Ranch in Wills Point prides itself as an efficient operation. Annually, the Spencer Boyz Ranch manages roughly 80-100 head of cattle and harvest the hay that feeds them throughout the colder months. By doing so, this allows them to save money on purchasing hay from an outside source. They are a family that loves their Ford trucks, Kubota Tractors, and John Deere hay equipment. In other words, if it isn't broke then don't fix it. His passions are to continue the ranching operation while advocating for more societal participation in agriculture. As for his leisure time, Trey enjoys pretty much anything that requires him to be outdoors. When the weather is beautiful, he loves attending country concerts at venues around the state of Texas. Some of his favorite singers, preferably Texas country artists, include Turnpike Troubadours, THE King himself aka George Strait, Wade Bowen, the Randy Rogers Band, and Kasey Musgraves. One thing he loves about being from a small town is the space and quietness away from the big city. In the country, one factor that everyone loathes is the seclusion. For Trey, the isolation allows him to roam the country streets on his horses or ATV's, but most importantly, it will enable him to spend time with his hometown friends. He also enjoys putting a pole in the water. In the Spencer family, fishing was a way of relaxing and bonding with each other. He still fishes today when given the opportunity, whether it is on a boat with his uncles or on land with his grandmother. During football season, you can find him rooting for the Pittsburgh Steelers and cheering for the Oklahoma Sooners (Boomer Sooner!). To him, there isn't a sport he doesn't enjoy watching. Wholeheartedly, Trey considers himself as a small-town kid who's devoted to God, his enormous family, future career, and the agriculture community. A few quotes that exemplify Trey's outlook on life:
● "There is no greater honor than to sacrifice for a brother (sister). That should encapsulate
your mindset on how you operate throughout life." – As a sports fanatic, this quote from the Sam
Houston State University head baseball coach portrays Trey's mindset when working in a team
atmosphere. When there is a strong team dynamic, it can strengthen the weaker areas.
● "Give people their 'flowers' while they are still alive and get the chance to enjoy them." –
This quote from his dad illustrates how too often we overlook the magnitude of a small gesture
and the impact it can make on someone's day.
● "One exceptional aspect of being an agriculture member is the fact that we not only provide
for our family and friends but also the people who consider you an enemy." – This quote from his
grandpa represents the foundation of Trey's philosophy on life. Growing up, his grandpa
reiterated this quote for just about any scenario, from complaining about stringing a mile worth
of barbed wire to missing friend's birthday celebrations because we had to bale hay before it
rained. He'd recount this quote to explain the hatred throughout society despite being born
around the "The Red Summer" period in the United States of America. He instilled how even
your biggest adversary relies on our agricultural contribution.
● "The grass is not greener on the other side of the fence; it is greener where you most water
it." – To Trey, this quote represents the temptation of comparing and desiring another's life to
yours. Everyone must walk their journey. Once you believe in your mission and who you are and
the importance of loving something greater than yourself, you will understand your real purpose.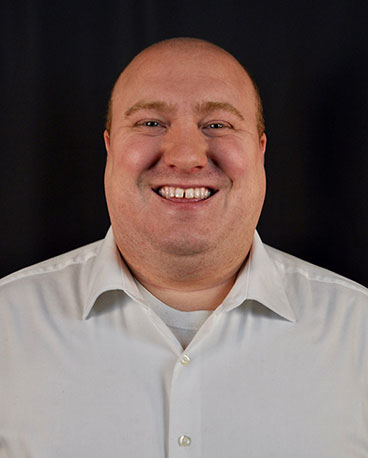 Bryant Surley-Strong
Bryant Surley-Strong is a personal injury paralegal at the Brandy Austin Law Firm. As a paralegal, Bryant assists the personal injury attorneys with managing cases. He works with clients and the rest of the personal injury team to bring together all the facts of each particular case to make the strongest argument in defense of our clients.
Bryant grew up in the DFW metroplex and graduated from Mansfield-Summit High School in 2005. During his senior year of high school Bryant had the incredible opportunity to attend President George W. Bush's second inauguration as a part of the National Youth Leadership Institute. This event helped foster his passion for politics and civic engagement. Bryant received a Bachelor of Arts in Political Science and a minor in German from the University of North Texas in Denton, Texas. At UNT, Bryant quickly became involved with student leadership, becoming a resident assistant at Kerr Hall and chairman of the North Texas College Republicans. As College Republican chairman, Bryant honed his skills as a student leader, participating in numerous televised student debates, campus political demonstrations, and campaign volunteer events. Bryant's first job after graduating was with the College Republican National Committee. As a field representative for the CRNC, Bryant worked with College Republican chapters at colleges and universities across the commonwealth of Pennsylvania to grow their memberships and volunteer in campaigns in the 2010 midterm elections. He is proud of the work he did helping Senator Pat Toomey (R-PA) and former Governor Tom Corbett (R-PA) win their elections. Bryant then returned home to DFW to work as a campaign representative for local Republican candidates. Two years later, Bryant returned to Pennsylvania to serve as the digital director for Mitt Romney's 2012 presidential campaign. Working on a presidential campaign was the opportunity of a lifetime, and although Mitt Romney did not win, Bryant is incredibly grateful for the time he spent working during such an important moment in our nation's history.
Although politics will always remain a personal passion and pastime for Bryant, the life of a traveling campaign consultant had started to lose its appeal. In 2013, Bryant decided to leave Washington, DC and return home to Texas. Less than a month after moving back to Arlington, Bryant met the man who would become his husband. After dating for a few months, Bryant knew that if he was going to make a life with his boyfriend, he would have to find a career with the stability that campaigns could not offer. Leaving professional politics was an easy choice when compared to the happiness that he had found with his boyfriend. Two years into their relationship, Bryant planned a trip for the two of them to visit the Grand Canyon. After a long day of hiking, he suggested that they stay at the park until after dark to gaze at the stars, where he then proposed. They married in the summer of 2016, and have been happily together ever since.
After leaving politics, Bryant briefly pursued a career as a teacher. He taught 7th grade Texas history and 11th grade SAT English prep at a charter school in south Dallas. Although teaching was an incredibly rewarding experience, he ultimately decided that it was not for him. He entered the legal profession in 2016, working for a boutique family law practice in Dallas. When that firm dissolved, Bryant joined a civil rights firm in Arlington as a legal assistant. It was at this job that he discovered a passion for law Working in civil rights law was deeply rewarding, and Bryant especially enjoyed working with clients to defend their rights. In 2018, Bryant was thrilled when he received an offer to join the Brandy Austin Law Firm as a personal injury paralegal. He is honored to work with such dedicated and exceptional team of attorneys, paralegals, legal assistants, and attorney liaisons. Joining the personal injury team has been an exciting and rewarding experience. New to personal injury law and a passionate lifelong learner, Bryant has loved delving into the art of personal injury law. He loves taking all the disparate facts and figures from complicated cases and carefully crystalizing them into a single, easily understood narrative. In college, Bryant was once rear ended while waiting at a red light by an uninsured, unlicensed driver. He understands how difficult and devastating a car accident can be, particularly when you are not at fault. While he is forever thankful that neither he nor his passenger were injured, losing his car hundreds of miles away from home was a disaster. Bryant takes pride in helping others navigate through stressful situations like the one he had to endure years before.
When not working, Bryant loves spending time with his family and friends, watching movies with his husband, going to the theater, cooking, and traveling. Bryant has had the opportunity to travel abroad to countries such as Canada, Germany, Switzerland, Austria, the Czech Republic, England, and Wales. He and his husband hope to add France, Japan, and Norway to that list soon. Bryant became an Episcopalian in college, and he and his husband are active members of their church. Shortly before meeting his husband, Bryant found an abandoned kitten wandering in the street. Since he found the kitten on Elm Street, he decided to call him Freddy; when he found another kitten outside his apartment a year later, he naturally had to name him Jason. They soon hope to expand their family through adoption, and unfathomably excited to take this giant leap into parenthood.
Emily Pyle
Emily Pyle
Family Law Paralegal
Emily Pyle was born in Vernon, Texas and was the youngest of four children. Shortly after turning 3, her mother, sister, and she moved into her grandmother's house in Dallas. When she was five, her mother remarried and relocated the family to Arlington, where she has stayed since then.
Emily played competitive softball throughout her childhood and received scholarships to play in College. When she was only twelve, she was asked to pitch for her older sister's 16&U select team. Her dream was to play Women's Pro Fastpitch. However; her dreams changed, and she gave everyone a shock when she joined the US Army as a combat medic. Unfortunately, after only a year and a half in, she received an honorable medical discharge due to a heart condition
Emily's love of law started at a young age. She was raised in the family law firm setting, with her mother working as a paralegal and also as the Court Coordinator in the 322nd District Court in Tarrant County. Emily spent as much time as she could with her mother, she loved hearing about the cases and learning the court procedures. When she was ten she went to Court with her mother for take your daughter to work day; Judge Harris allowed her to get into his seat before his trial started. Emily enjoyed sitting on the bench so much, she did not want to leave, she decided that was her calling
After graduating from Arlington High School and coming home from the Army, Emily attended college at UNT Dallas, where she received her Bachelor of Science in Criminal Justice. During her time there, through her own initiative, she revamped the Pre-Law Society and brought it back to life by increasing membership and bringing attention to the organization, organizing activities and charity work. Emily served as President until graduating on the President's List in May of 2017. After receiving her bachelor's degree, she was accepted into the JD program at the University of North Texas at Dallas.
Throughout Emily's last year of undergrad and during her second year of law school, she had the opportunity to intern with the Joyce Ann Brown Innocence Clinic. She was assigned an average of 10 cases a semester. It was here that Emily gained the most insight and had the largest eye opening when she saw first-hand how the justice system could fail someone. One case in particular dragged her in and did not let go for three years. She truly felt this person was wrongly convicted and serving a term for something they did not do. She was consumed with this case and made it her goal to find new evidence. Unfortunately, it was not as she had thought or how she was led to believe it was by the client and was left with a feeling of being jaded and betrayed by her client. However, she now looks at the positives and all the things she was able to take away from the program. She had the chance to meet several amazing people and one exoneree who forever changed her thought process. Since being released this exoneree decided not to sit around mad and angry at the world but to give back, he started a nonprofit organization founded solely to help recent parolees or persons released from incarceration, Miles of Freedom. It was through this exoneree that she was able to remember why she became so passionate about the innocence clinics, there are more people just like him out in the world and locked up behind bars, and they need a voice.
Growing up around and being exposed to law starting at such a young age was beneficial. Emily has done everything from working for criminal defense attorneys, assisting in voir dire, trial preparation, jury trials, client and court communications, to drafting legal documents.
Emily's passion for the legal field is a driving force in her. She loves the feeling of being able to help someone, whether it be in the innocence program or helping a parent get visitation or assist with receiving child support. Knowing that she is making a difference in people's lives is a huge reward.
At home, Emily stays busy with her three young daughters, ages 12, 9, and 5. She enjoys hanging out with her kids and doing arts and crafts or playing at the playground with them. When she is not working or going to school, she volunteers with the Autism Speaks annual walk, serving as the chair of the marketing committee. This organization is very important to her as her middle daughter received the diagnosis of autism about five years ago. Although her daughter may have the diagnosis of autism, Emily never lets that be an excuse for her to give up on anything. She has worked hard to teach her daughter to not let anything stop her from achieving her goals. She has a huge admiration for her daughter, who Emily believes has overcome more in her nine years of life than anyone else she knows.
Her twelve-year-old daughter played volleyball for her junior high and fell in love with the sport. She is also a huge helper, always protecting her little sisters. She looks up to Emily and wants to also become an attorney like her mother is working towards. Emily's five-year-old is a firecracker, she is the life of the party. There is never a dull moment when any of her kids are around.
Emily has worked for several attorneys but believes Brandy Austin sets herself apart from the rest. She believes Brandy's care for each client and their case is something a lot of attorneys do not possess, she enjoys working for someone with those values.
Natalie Holtz
I was born and raised in a small but rapidly growing town in East Texas known as Tyler, TX by both of my parents. I had two siblings, both sisters and grew up very close to them. I went to John Tyler High School where the infamous Earl Campbell went to high school. I made many friends while growing up those of which I am still very close with and others that moved in other directions.  As I began my journey to figuring out what I wanted to be when I grew up, I moved to Arlington, TX and decided to go to Court Reporting school.  I became a certified Court Reporter for the state of Texas in 2004.  I graduated Court Reporting school with a 3.9-grade average. I was determined to do well and did just that. I worked as a Court Reporter and Videographer for about 6 years and then decided to get married and start a family.  I was very fortunate to be able to stay home with my babies for about 8 years.
While I was staying at home I started a Mary Kay business and worked it as a business.  I started growing a team and working my way to Directorship.  I met a lot of really incredible women while working my business and made some lifetime friendships as well.  I joined the Power of Heels Women's group and met with other women once a month to get new ideas, have lunch, and share our business plans together so we could all grow our businesses as women in America today. While working as a consultant with Mary Kay I was able to help take care of my family along with my husband.
Both of my most favorite occupations included being around people and assisting people with different needs.  I love building relationships with new people.  I do not meet a stranger.  I believe that people are interesting and fun to be around.  With that being said, I felt being an Attorney Liaison would be a great fit for me since I love being around people.
I have 2 beautiful children and a wonderful husband to help and assist in raising my sweet babies.  I feel like I have the best of both worlds and I feel very fortunate.  Family is very important to me.  The dynamics of a family unit is a beautiful thing to me. When our children became of age, we decided to raise our children in a modest town just south of Arlington, TX. We live in a small town and the school districts were the right fit for our family. Both of my children are very athletic and enjoy doing anything outdoors.
In my spare time, I enjoy watching my son play baseball and my daughter play softball. We spend a lot of extra time on the weekends at their games.  When I have time, I love white water rafting, spending time with family, and shopping.  If and when I am able, I love to visit the mountains and enjoy being in the outdoors.  Colorado is one of my most favorite vacation spots.  Utah also offers a lot of beautiful scenery.  I really wish I had more time to travel and hope one day when I retire, I am able to travel as much as possible.
I feel very fortunate to be a part of the Brandy Austin Law firm and look forward to assisting you in getting the best representation in town.  I wake up each day with a positive attitude and try my best to be a better version of myself with every new day.  Life is short and it's important that you take it all in with grace and gratitude.
Samantha Ortiz Flores
Samantha Ortiz Flores
Legal Assistant
Samantha Ortiz has been raised by her loving family in Texas. She graduated from a high school in Fort Worth and continued her education in a university in Fort Worth. She has a lot of love for Texas.
Samantha is currently attending Texas Wesleyan University and majoring in political science. Once receiving her bachelor's degree, she plans to further her education at law school.
Samantha grew up being very close to her family especially since her family is small. She has a younger sister who is in high school. Her younger sister is also interested in a career in politics. Samantha has a very supportive mother and father who she is really grateful to have. She also considers her pets as her family, and her two dogs, Buddy and Maxi, are very spoiled. Both dogs are black labs, and just like most Labrador retrievers, they are incredibly sweet and intelligent.
Growing up, Samantha played soccer. Her love for that sport has continued to be very strong, although she sadly stopped playing due to her bad knees. Still, that doesn't stop her from watching and supporting her favorite teams.
Another thing that Samantha loves to do is travel. It's most people's goal to travel the world, and that goal is not excluded from her bucket list. Her plans to travel have never strayed, and her list for places she would like to visit continues to grow. One of the places she would love to visit is Italy, specifically for the pasta, but the sights, culture, and history are also important. When it comes to travel, she always makes it a goal to include at least one trip a year to visit her family in her hometown in Mexico.
Another one of Samantha's loves includes her love for sweets. Having always had a big sweet tooth, she is very fond of chocolate. She has also recently found that she's a fan of pie, as long as the pie has fruit stuffing. However, nothing beats her love for chocolate cake. She has yet to find the perfect one and remains on the lookout for the lifechanging slice.
Although she does love sweets, she's recently been attempting to eat healthier and exercise regularly. Not that Samantha doesn't like exercising, or that she doesn't feel ten times better after eating a healthy mean than a cheeseburger, but with her busy schedule of being a full-time student and working, it's been hard to keep a consistent routine. However, besides school and work, it's one of her top priorities.
Samantha's interest in politics began at a very young age. Growing up, Samantha would hear stories from her great grandfather about his experience as a Bracero. Her great-grandfather worked in California in the strawberry fields. He would speak about how prior to the activism strikes and marches led by Chaves, he didn't quite realize how poor the conditions truly were. In his mind, he was simply grateful to have a job opportunity that paid more than what he has been earning in Mexico. He worked as a bracero for several years prior to National Farm Workers Association (NFWA) founded by activist Cesar Chavez. Hearing about how conditions were and how conditions became after the NFWA really inspired Samantha to do as much as she possibly could to improve the life of others.
With improving her community and the life of others constantly in her mind, Samantha made it a goal to do something meaningful with her career.
At first, and possibly due to too many nights binge-watching Criminal Minds, her dream was to become a phycologist and study the behavior or criminals. However, the more stories that were told to her of the experiences that Samantha's great grandfather had lived through trying to provide a better life for his family, the more that she began to look into policies and social justice organizations.
Samantha became the first person in her family to go to college. Setting a path for her sister to follow is something that she was always told to do, and she feels proud to have accomplished that. In less than a year, Samantha will be the first one to graduate college. Her goal of making her parents proud will be complete, but her own personal goal of advancing her career by going to law school will have just begun, and she's very excited to further her education and do as much as she can to help all in her community.
Although she has many future plans to do big things to help, she is also doing as much as she can right now. Samantha is a part of two non-partisan organizations. Those organizations are El Voto es Latino and United Fort Worth. Being a part of organizations that aim to educate and listen to their communities is what lead to her heavy participation into non-partisan organizations.
Samantha plans on becoming an immigration attorney. It's been a goal she has been set on for a some years, and is very excited to be able to pursue her dream. Within the last couple of years she had not been one-hundred percent sure that becoming an attorney would be the way that she could best make a difference. However, once she started working at the Brandy Austin Law Firm, and seeing how great the attorneys are with clients and how much they care about each client, she has made up her mind and decided that she wants to become another hard working and caring attorney.
Working in the family law department with Dietrich has been exciting and very educational. There has been so much information and advice that she has received. Samantha is very grateful for the great experience that working at the Brandy Austin Law Firm has provided. For that reason, and because she has a great understanding of how great everyone works together to form a very unified team, Samantha is very happy knowing that each client will receive amazing care from the team at the Brandy Austin Law Firm. 
Jennefer Lowe
Jennefer Lowe
Of Counsel
Jennefer Lowe joined the firm in July 2015 as an Of Counsel Attorney.
After high school, Jennefer spent time serving the nation in the United States Navy. Jennefer earned a Bachelor of Science in Family and Human Development from Arizona State University, graduating Summa Cum Laude in 2011. She went on to attend Baylor Law School where she participated in the National Security Moot Court Competition and served as a volunteer for their Veteran's Clinic.
After graduating from Baylor Law School in 2014, Jennefer moved to San Antonio with her husband and daughter. She worked from home as an Of Counsel Attorney for several different firms around Texas, doing primarily research and appellate work. In 2016, Jennefer decided to turn her attention to the practice of Criminal Defense. She joined an attorney in the Waco area and began handling several criminal cases and learning that area of law.
In 2017, Jennefer moved to Fort Worth and joined the Brandy Austin Law Frim in May. She currently lives in the Fort Worth area with her husband and two children.
Bar Admissions
Education
Baylor University School of Law, Waco, Texas
Doctorate of Jurisprudence – 2014
Arizona State University, Tempe, Arizona
Bachelor of Science in Family and Human Development – summa cum laude – 2011
Honors: Dean's List
Honors: Top 10% of Graduating Class
Major: Family and Human Development
Credentialed Mediator
Organizations
McLennan County Criminal Defense Lawyers Association
Tarrant County Criminal Defense Lawyers Association
San Antonio criminal defense lawyers association
Jennefer Lowe joined the firm in May 2016.
After high school, Jennifer spent time serving the nation in the United States Navy. Jennefer earned a Bachelor of Science in Family and Human Development from Arizona State University, graduating Summa Cum Laude in 2011. She went on to attend Baylor Law School where she participated in the National Security Moot Court Competition and served as a volunteer for their Veteran's Clinic.
Since graduating from law school, Jennefer moved to San Antonio and now Fort Worth where she currently lives with her husband and 2 children.
Since graduating from law school, Jennefer moved to San Antonio and now Fort Worth where she currently lives with her husband and 2 children.
Jay Gueck
Jay Gueck has been practicing law for over 50 years, having graduated from law school at the University of Colorado in 1963. The year prior to graduation, Jay was a member of the Moot Court team which won the National Championship in New York City, and Jay was fortunate to be named as the outstanding speaker. The judges on the panel included Justice William Brennan and Justice Thurgood Marshal.
Upon graduation, Jay became an associate in the litigation firm of Hindry, Erickson & Meyer, in Denver, Colorado, where he devoted his attention to personal injury, family law, commercial litigation, and criminal defense. He continued with this practice for a number of years, becoming a partner in 1965, as the law firm evolved under different names until William Erickson was appointed to the Colorado Supreme Court, at which time the name of the firm became Morrato, Gueck & Colantuno. Jay remained a partner in that firm, continuing with the same areas of practice in which he had engaged for approximately 19 years. During this period of time, Jay was very involved in criminal defense, participating in seven murder cases, of which he was first chair in four of them, achieving acquittals or reduced charges in each case. Jay also successfully defended various public officials, including a district attorney, commissioner of revenue, superintendent of schools, and a county commissioner. In another matter, Jay was appointed by the U.S. District Court to defend a lawyer accused of fraud. This appointment involved an agreement with the U.S. Attorney whereby Jay and his client, who had worked closely with a Belgian baron in a fraud scam, were dispatched to Europe, with Jay posing as an investor, in an effort to entice the baron to return to the United States (neither the FBI nor Interpol could locate the baron), so that the baron could be arrested and returned to Colorado for trial. This venture was successful, and the client was granted immunity in return for his efforts and testimony. Jay determined to end his criminal defense career with this case, whereupon he was appointed, in 1982, to serve as a judge in the U.S. Bankruptcy Court in the District of Colorado. Jay served in this capacity until he and his family moved to Texas, in 1986.
Jay is often asked why he decided to move from Colorado to Texas. His response is that he hates the cold and the snow, and every winter in Colorado, said he was leaving – he finally did.
Upon moving to Texas, Jay became a partner in a large international law firm, devoting his attention primarily to bankruptcy. He continued in that area of the law, and later joined with various former partners to form what ultimately became the law firm of Olson Nicoud & Gueck, and Jay again expanded his practice to include the representation of plaintiffs in the areas of personal injury and resumed practice in commercial litigation, as well as bankruptcy.
Jay's legal experience over the years has been in the litigation field, primarily in tort, commercial litigation, criminal representation, and bankruptcy, as well as an extensive practice
in appellate endeavors. During this period of time, Jay has had the opportunity to serve as lecturer in various litigation and bankruptcy seminars, and in 1981, served as President of the Colorado Trial Lawyers Association.
In the course of Jay's practice, both in Colorado and in Texas, he has been admitted to all state and federal courts in Colorado, including the Tenth Circuit Court of Appeals, and, in 1972, he was admitted to practice before the United States Supreme Court. After moving to Texas, Jay secured admission to all state and federal courts in Texas, and was admitted to practice before the Fifth Circuit Court of Appeals. More recently, in 2016, Jay was retained to represent an oil company in defending a lawsuit in the U.S. District Court, in Chicago. Jay secured a summary judgment for that client, and the case was dismissed. However, the plaintiff appealed, and Jay was then admitted to the Seventh Circuit Court of Appeals, where he obtained a dismissal of the appeal.
In 1992, Jay completed training in mediation from Attorney-Mediators Institute, and was certified in May, 1992. Since that time, he has mediated various cases in the fields of commercial litigation, family matters, professional liability, torts, and bankruptcy. Jay continues to practice in litigation, and in bankruptcy, as well as in appellate matters.
When the lease expired for Olson Nicoud & Gueck, one partner retired, and Jay determined to continue to practice but move his practice closer to his home, in Arlington. Thus, he was able to secure a position with the Brandy Austin Law Firm, where he currently devotes his attention to bankruptcy, personal injury, and commercial litigation.
Hunter Herrera
Hunter Herrera
Law Firm Administrator
Hunter was born and raised in the small but growing town of Crowley, Texas. There he lived with his loving family consisting of his mother, younger brother and father. Early in his life his mother passed away after losing her battle with cancer. His father was and continues to be a strong role model for him. For the majority of Hunter's life his father could be found in the service industry. Growing up Hunter remembers many of the bring your child to work days his father would him and his brother would attend. Little did he know this would feed is love for cooking and creating later in life.
Hunter's childhood was full of love and care from his father's family and friends who help raise him and his brother into their teen years. Hunter attended Crowley High School. He enjoyed going to class and making friend, some of which he still in touch with. In his graduating year Crowley High School developed a early career training center where we would rediscover his love for cooking and creating meal for his friends and family. He quickly became the  top of his Culinary Arts course lead by Chef Philpot, where he would study every little thing he could. He eventually he was handed the reigns of the schools Bistro where he learned to prepare and delegate simple hot sandwiches, serve beverages and run the cash register. To this day Hunter uses the skills he learned to prepare food for his friends and family as often as he can.
Having his culinary arts background it made it easy for Hunter to join the job force in food service. He began working as a line cook and a local wing bar in Burleson, Texas call Cocky's Wing Bar. After awhile he discovered that growth at Cocky's was limited at that point he decided to leave. A friend convinced him to join him as a delivery driver and later shift leader for the popular pizza delivery establishment Papa John's. There he developed face to face customer service skill with people from all walks of life. This skill would later be essential to helping him with clients, and anyone who happened to walk into The Brandy Austin Law Firm office feel welcomed and warm.
After 3 years of working for Papa Johns it became clear to Hunter that the pace of growth had slowed down. He discovered a new opportunity as customer service representative (CSR) for the Federal Reserve Bank of Dallas, he developed an understanding for the importance of client security. As CSR he helped keep client information secure and safe by screening each request and following the strict security guidelines set by the Federal Reserve Bank. After a year the travel from Fort Worth to Dallas proved too much to continue.
With his background of customer service positions and information security training, he turned his sights to the legal field. He figured that he would be an unlikely but natural fit. With hopes high he inquired about a position for a Legal Secretary at the Brandy Austin Law Firm. Now he welcomes any and everyone to Brandy Austin Law Firm with a smile on his face. For more than a year he went above and beyond for client and coworker alike. Eventually working his way up to Law Firm Administrator where he can use all the the skills he has developed to assist with the everyday operation of Brandy Austin Law Firm.
At the age of 22 he went from a party of one to a party of four overnight. After meeting at a mutual friends get together he and his now fiance quickly began to fall in love. After sometime and trust had been built  his now fiance would introduce him to the next chapter in his life fatherhood. It would begin by meeting his fiance's pre-started family, her daughter and her son, and just as quickly as he fell in love with her, he  fall in love with them. He began to feel the puzzle coming together and at the age of 25 he and his fiance would open the next chapter of life their with their third child. Now Hunter lives in Fort Worth, Texas with his fiance and children, continuing to be a home supported by love.
Outside of work, Hunter enjoys spending time with his family, streaming movies, episodes of his favorite television shows, youtube internetainment, playing board games and video games. Among their watchlist is The The Game of Thrones, Star Wars movies, The Flash, This is Us, Modern Family, any of the Marvel movies, and Good Mythical Morning just to name a few. They try to go out and spend time together as much as they can.
While he doesn't consider himself a diehard gamer (anymore) he does like to spend his free time playing games on his home computer Minecraft, Skyrim, Boarderlands series, and more often than not League of Legends (LOL) are among his favorite and most played games. He has been play computer games for a little over a decade but has in recent years found that tabletop games like Dungeons and Dragons or Mutants and Masterminds and board games  like Ticket to Ride or Pandemic can be just as immersive and fun to play. Best of all these types of games are easy to travel with and can be taken to family events or friendly get togethers.
It is his mission in life to improve the quality of the lives around him at work or at home. To make everyone feel welcomed, loved or appreciated. Eventually, Hunter plans to go to school to further his education and improve upon his skills to more effectively take on the obstacle in the world around him. Later he would like the opportunity to open his own business to have something to pass down to his children. As a constant he will continue to strive for excellence and continue to work to improve the client/customer experience wherever he finds himself.
Kassandra Miller
Kassandra Miller
I am Kassandra Miller, proud employee of The Brandy Austin Law Firm currently located in Arlington. I work in the Billing Department, I am also a criminal law legal assistant as well as a legal assistant for personal injury department in dealing with post litigation, and settlement.
On August 10th will be a year since I started working for Mrs. Austin and throughout that year I have acquired legal knowledge that helps me do better for not only me but the clients as well. I am able to explain the legal process to those who are not sure about the legal process. In other words, those who do not speak legalese (this is considered Attorney/Courts speak).
Now that I have explain my job I can share with you a bit about who I am. When I was little, I often traveled with my father because he was an over the road truck driver so I am well-traveled having been to most of the continental United States excluding four States. The States I have not traveled to are the Dakotas, Montana and Wyoming. Being well traveled has given me an appreciation for the vast diversities of people. Growing up primarily in Texas of which I was borne and mostly raised, travelling in our country, all over culturally speaking their differences from just state to state are vastly different. We may mostly all speak the same language; however, the differences in dialects is there.
What I do in my free time is I enjoy hockey, baseball, and working mechanically on cars. I enjoy spending time in the kitchen, and I really love reading sci-fi and mystery books. I have a passion for reading and have my entire life. It's a form of escape but you are able to rehearsed in numerous cultures, places, events and it's a hobby that I feel I will forever engage in.  An important factor in my life would be spending quality time with my family members. I am the youngest sibling of five children and not having any children of my own allows me the opportunity to spoil my nieces and nephews. I am closest with my oldest sister for she was my main caregiver as a child and growing into an adult. We spend a lot of time together doing many outdoor activities such as hiking, gardening, photo shoots for my niece and tons of football, basketball and baseball games for my nephews.
I enjoy working on home improvements, vehicles and really enjoy going to car shows. I have been told numerous times that I am a tomboy but I enjoy getting pedicures, manicures and cooking also. I enjoy learning new things and enjoy new experiences. I was raised to rely on yourself to get things accomplished so I'm rehearsed in many gender-neutral activities.
I graduated from premier High School located in Fort Worth with Honors. I also attended Tarrant County College for a year and a half and with the demand of living decided to gain experience in the actual workforce day to day. I enjoy being able to assist people within the legal field and reassuring people in their time of need. As the Firm Billing Assistant, you have to be able to provide the clients comfort in knowing that their case is proceeding forward within the direction that they wish for it to proceed. When people see their bills they often become confused and frustrated with the legal process. I find comfort in speaking with them and providing them the knowledge that they are not alone.
As I discussed earlier, being the youngest of five siblings I was found myself in the emergency room quite often from either getting hit in the forehead by a Frisbee and needing stitches or falling off of my bicycle trying to keep up with the older siblings. I have had stitches numerous times opposed to my oldest siblings whom never seemed to have any ailments. The protection from my older siblings was trying at times. I will forever be known as the baby of the family and at times that can be difficult on its own. I love being able to share our childhood stories with my nieces and nephews. I also enjoy seeing the karma unfold within their children and having the luxury to having a front row seat to my sibling's demise. There is a thirteen-year difference between myself and my oldest sister; therefore, my age allows me to understand my nieces and nephews a lot more than their parents. I am the fun-loving Auntie yet they are able to confide in me. I really enjoy being their go to person for advice or mediator between them and their parents.
As a child, I grew up wanting to become a Veterinarian. I love the unconditional love that comes from animals and I find great comfort in all animals alike. My life's passion has always been to assist people and animals. I had a brief encounter whereas I wanted to work as a Social worker for Child Protective Services or children that struggled in poverty or abusive homes. However, my heart simply could not take the burden of not being able to personally save each child. Therefore, the next best thing is finding a career that is able to at least assist with the legal process one case at a time.
If I had to pick anywhere in the United States to live I would choose either Hawaii or Arizona. I am naturally constantly cold all the time so I prefer warm places throughout the year. I enjoy the warmth that Texas provides but the humidity that comes with the Texas heat is something that I most certainly could do without. I have a five-year plan in place to find my niche, possibly start a family of my own and discover what I am able to offer this world. I am a Christian and I have a duty to assist my community and I simply have to fine tune what I am able to do during my lifetime.
Jonna Lang
Jonna Lang
Director of Administration
I was born June 21,1990 in Fort Worth, TX to the best mother that has existed. From what I have been told I would not stop crying and while everyone else in the room hated it my doctor said it music to his ears. Growing up in single parent household taught me a lot and helped me learn about life a lot faster than most. I knew very young that education was key to being successful and creating a stable life. Unfortunately, I had a difficult time in school and once I turned 15 or 16 I dropped out of school and started working. I received my G.E.D. at around 17 years old and then got my CNA licenses and started working in a nursing home. After a couple of years working various jobs I decided to move out of the city to my parents in Whitney, TX. While I was in Whitney I worked for a coffee shop and a bank as a teller. A lot of the people I worked with were getting their degrees and talking about what they wanted to do with their future. I was encouraged hearing people's stories and eventually my passion for an education and successful future was back. I tried attending an online college but ended up failing my first semester and thought maybe I was ready or maybe I was smart enough, so I took a year off.
During my year off I focused on my health and thinking about what I wanted to do with my life. I realized that I had always had a passion for helping others and fighting for a cause so I researched degrees with helping other people as their focus. My research pointed me towards social work so I contacted the local junior college and spoke to an advisor and I signed up for community college. After two semesters I moved to Maryland, Virginia and back to Arlington,Texas but continued at the community college by taking online classes. During that time I also failed my fourth semester but when I returned to DFW I applied to The University of Texas at Arlington and was accepted into the Social Work program. My second semester and my third semesters I added two minors to my degree program and a diversity certificate.
I loved college and I was thriving. I joined a women's leadership program, a leadership honors program, a global change organization, and the Center For African American Studies Emerging Scholars Program. I did my best to network so that I would have connections once I was out of college. Participating in different organizations and learning about other cultures I noticed that there were somethings that needed to change so I decided that once I completed my undergrad I would attend law school and become an attorney. I contacted the Pre-Law Center at my university and applied for an internship for a law firm. I actually had no clue what firm I was applying to and I had no idea what I would be doing but I knew that if I didn't take the risk I would never know if I could get the internship. Some how they liked me and I got the internship at Brandy Austin Law Firm. I interned there throughout the summer while also working full time at Starbucks and taking three classes. When summer ended Brandy Austin Law Firm asked if I would stay as the marketing director. Again I had no idea what I was doing but I knew I wanted a career in law and I would be stupid to pass up the opportunity to work in a law firm. As the marketing director I help with all social media platforms, help with filming the firm's live show, and help plan events throughout the year. I have learned many things about since starting with the Brandy Austin Law Firm and as I continue my journey through school I hope that I continue to learn and grow.
I graduate May 2018 with my BSW and plan to continue my education in law. While being the marketing director isn't direct hands on with cases I still have the opportunity to hear certain aspects of law, learn about the business of law, and how to treat people with respect. Working at the Brandy Austin Law Firm has given me the opportunity to have a balance between my job and family. I have two older sisters that I enjoy spending time with along with their children. I have seven nieces and nephews that keep me busy on the weekends. Spending time with my family is very important and I am lucky enough to have time to spend with them. I have a three-year-old Alaskan Malamute that never stops shedding and I have been married two years April 24th. My stepfather has been one of my biggest supporters through college and I couldn't be more thankful. My graduation is a huge milestone for someone in my family and every day I do my best to make those around me proud.
I have been blessed in life to experience many of the things I have experienced and to have the opportunities I have. It is important to me that I wake up every day and make it the best it can be. I try to have gratitude for what I already have and work hard for the things that I want. Working as the marketing director for Brandy Austin Law Firm is a learning experience everyday but I have fun with it, stay positive, and try to lift spirits in the office any chance that I get. I remain committed every day and do my best every chance I have. It is important that whatever environment I am in I leave only positivity behind. Negativity isn't helpful, and I have made the decision to try to bring a little light wherever I go including the company I work for, Brandy Austin Law Firm.
Kelly Lindsey
Kelly Lindsey
I was born in one of the most beautiful states, North Carolina. I know that most people think their state is the one of the greats, but North Carolina really is. The mountains, the foothills, and the beaches. Seven lighthouses that scatter the shoreline and islands that belong to wild horses. One of the first 13 states and home to the lost colony of Roanoke. To ride through the Blue Ridge Mountains in in the fall, is a beautiful sight to see. With the leaves turning beautiful colors, of fire red and yellow with many other colors thrown in. People from all over the country come to see the change. Being settled in the foothills meant my family could drive fairly short distances and be either in the mountains or go the other way and hit the beaches. My favorite times were always when the Highland Games came to Grandfather Mountain in Asheville. Taking these trips and learning about where people came from always intrigued me, still does to this day.
I would love to travel all over the world. Almost anyone can travel to see something nowadays. You don't have to wait until you get vacation time approved, you can just go for a weekend, or even a day trip. Sometimes, my husband and I like to go down to San Antonio for a weekend, and spend time on the Riverwalk. Traveling is something that is very important to me. The world has a lot to offer, I hope to take advantage of that.
At 24 I left my home state and moved to Texas. There is no other place on Earth quite like Texas. It take more than thirteen hours to drive the length. Bluebonnets in the springtime are a beautiful sight to see. From El Paso to Austin, every city is different and beautiful and vibrant. The food here is better than anywhere else. As someone who was born and raised on the east coast, I never thought about the history of the West. But the more that I am here, the more I love it. I learn new things about the environment every day. There is a saying about the people that transplanted here. "I wasn't born here, but I got here as fast as I could."
At 30 years old, I got married and purchased a home, all in the same year. It was absolutely overwhelming and terrifying. I met my husband not long after I moved to Texas. We have been pretty much inseparable ever since. After six years, we finally got married. So far that was a pretty good decision. Purchasing a home was even scarier. So far, that has also been a great decision.
My whole life I have had a passion for animals. I've been around them since the day I was born and I would have to sit here and think of a time where there wasn't a pet around me. Every dog is the best dog. I don't know what I would do without my dog. She really has saved me. We have also taken in an elder dog that I have known since he was a puppy. He is a wonderful grumpy old man. Both dogs are larger Chihuahuas. Our cat however, has a very large attitude. In fact, she may even be a bit big for her britches. But my husband found her as a lonely survivor of a litter of kittens in the rain. She gets away with a lot.
My family is a wonderful family. They are there through it all, the good days and the bad. A sister who taught me how to be an adult, who taught me how to pretty much everything. Between my own family and my husband's family, someone is always there for us. It is a great feeling, knowing you have people behind you that you know want to see you succeed and be happy. I am forever grateful for that.
I have a long wonderful history with video games. Starting with a regular Nintendo and Super Mario Brothers. I will always remember hanging out in front of the T.V. laying on the pull out couch. I then graduated to an original Gameboy, that was life changing. Handheld. Sometime you had to play in the bathroom just to have enough light. My next console was the Nintendo 64. Donkey Kong was my absolute favorite. We didn't have much money so I did not have another console of my own until the Xbox360. I still played on everyone else's system, so I didn't miss out on much. I have moved to the P.C. for the most part lately. There is something nice about being able to build a computer that fits your needs exactly.
Living in Texas has opened my eyes to so much great food. In Fort Worth, the choices are limitless. Any type of food you could think of, it's here. If for some reason it isn't here, you can go to Austin and find it there. I love being able to try new things and eat something that is new and exciting. If only there were more themed restaurants in the area.
Before becoming a legal assistant I was supervisor to over 40 people on jobs where we would go in after a Wal-Mart was built and install all of the shelving, cash registers, and even build the dressing room. It was a physically demanding job that granted me the opportunity to travel. I got to drive across country multiple times with my husband and our one dog at the time.
Becoming a legal assistant has been very rewarding for me. I have been able to lay down roots in a place and learn something new. I'm so very happy that I have been able to learn a new skill and help people in the process. I have delivered for meals on wheels and was active in the Chamber of Commerce for multiple years. I hope to continue my career and provide assistance to those in need.
Let's Get Started
We want to be the firm that you come to for all of your legal needs, a place where you feel comfortable sharing what is troubling you and what is exciting in your life.