Bankruptcy lawyers Dallas, TX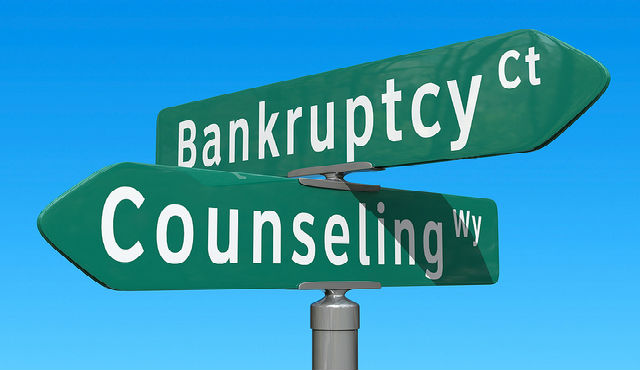 Preparing for bankruptcy doesn't have to be completely overwhelming, especially when you have the help of bankruptcy lawyers in Dallas, TX from Brandy Austin Law Firm, PLLC. In fact, the process can go fairly smooth, especially with a bankruptcy attorney by your side. The bankruptcy process can provide a huge sense of relief for someone who has significant amounts of debt they have been struggling to pay. It's important to take the time to prepare yourself prior to filing for bankruptcy. Bankruptcy doesn't have to feel like the end of positive financial health. In fact, it's possible to rebuild your credit after bankruptcy so that you are able to bounce back after your filing. For more information, reach out to the bankruptcy lawyers Dallas, Texas trusts now.
Here are some tips to adhere to when preparing for a bankruptcy filing:
Tip #1 Know Which Chapter You Should File
Take the time to carefully review your financial situation. Reviewing your assets and specific financial needs can help you to have a clear understanding of the appropriate chapter type to file for. Each offers different benefits and, depending upon your specific situation, one or the other may be right for you. Knowing the appropriate chapter for your situation can help to reduce problems and complications in the long run.
Tip #2 Consult with a Bankruptcy Attorney
Bankruptcy proceedings can become complicated, especially without the assistance of an attorney. There can be significant variations to bankruptcy laws depending upon the state you live in. Dallas bankruptcy lawyers can help to advise you regarding the appropriate chapter to file, help to protect some of your assets, and ensure that the process goes as smoothly as possible.
Tip #3 Stop Automatic Payments
If you are planning to file for bankruptcy, one important step to take is to stop any automatic payments you have set up. This can help to make sure that you do not continue to make payments on debts that you are looking to discharge. Once the automatic stay has been granted, creditors can no longer make efforts towards collecting debts.
When preparing to file for bankruptcy, speaking with bankruptcy lawyers Dallas, Texas relies on will help to ensure that you enter into the bankruptcy process as seamlessly as possible; and in accordance with state laws.
Rebuilding Credit
One of the concerns you may have when considering bankruptcy is likely to be the impact a bankruptcy filing will have on your credit. Surprisingly, many find that their credit rebounds a bit following discharge of their bankruptcy case. A bankruptcy filing will remain on a credit report for a number of years. However, this doesn't mean that during that time you won't be able to take steps towards rebuilding your credit. Here are some ways you can start rebuilding your credit following the clean slate you have been given:
Get a credit card

Use the card for small purchases only

Keep little to no balance on the credit card

Keep a close eye on your credit score
Although it will take time, you will recover from a bankruptcy filing. Taking the time to make smart financial decisions to rebuild your credit will play a significant role in rebounding after a bankruptcy.
Filing for bankruptcy doesn't have to be overly complicated or stressful. Hiring a bankruptcy attorney can help alleviate worries of the unknown and the process that lies ahead. Struggling with finances coupled with constant calls from creditors can be overwhelming and shameful. It may be in your best interest to consider bankruptcy should you find it nearly impossible to make ends meet every month. Contacting bankruptcy lawyers in Dallas, Texas from Brandy Austin Law Firm, PLLC with knowledge of the bankruptcy laws within your state can provide you with not only tremendous relief but also guidance throughout.